Plant Talk
In Recognition of Black History Month: A Conversation with Judith Insell
Claire Janda is the Public Education Coordinator at The New York Botanical Garden.
---
The Garden is proud to celebrate the contributions of Black Americans to our national and botanical history each and every day. In commemoration of Black History Month, we are thrilled to cast a spotlight on professional violist, celebrated educator and diversity advocate, and Executive Director of the Bronx Arts Ensemble (BAE), Judith Insell.

CJ: Welcome, Judith! I must say, I loved watching your Garden Set, and I hope readers have a chance to watch and listen to the video clip. Thank you for the privilege of hearing more about your work and your musicianship today!
Can you share a little about yourself? How did your upbringing and education in New York influence your journey as a musician?
JI: I was born and raised in the northeast section of the Bronx. I was lucky to attend PS 178 & MS 181 in Co-op City where my exposure to music education began. If I had not been assigned the viola in middle school, I would never have become a violist… Public school arts education programs are so important to the development of potential artists. My string orchestra teacher recognized that I had an affinity for playing the viola and nurtured my talents by encouraging me to audition for the Bronx Borough-wide Orchestra, which started my advancement towards a career as a professional violist.
New York kids potentially have access to study music with the best artists in the world, and that was certainly my case—studying viola at LaGuardia High School of Music & Art and Performing Arts, The Juilliard School (Pre-College Division), and then I spent my college years at the Manhattan School of Music. I also had the opportunity to play in some great youth orchestras: All-City High School Orchestra, Independent School Orchestra (ISO), and the New York Youth Symphony. A New York City kid learns the ropes early on re: how the professional music business works by living right in the center of it.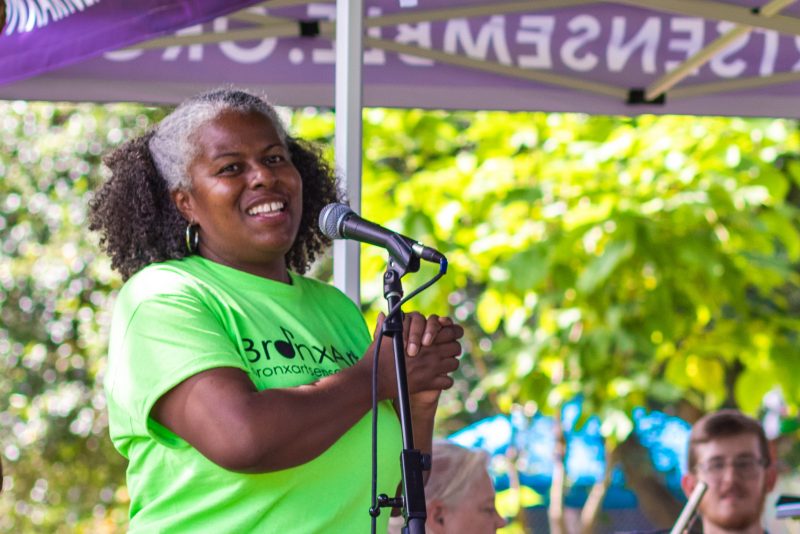 CJ: How would you explain avant-garde jazz to a new listener?
JI: Avant-garde or "free" jazz is a movement that was started by a group of jazz musicians in the 1950s that were seeking a new musical "language" or "voice" to express their musicality. The notion of utilizing traditional melodic, harmonic, and rhythmic practices is replaced with an open and free approach to creating music, empowering musicians to express themselves in any way that they see fit. It's very similar to the "Abstract" movement of visual artists like Jackson Pollock or Mark Rothko.
CJ: In what ways does embracing this style honor Black musical history for you personally?
Avant-garde jazz allows me the vehicle to express myself freely and openly, incorporating the many genres of music that I find interesting to play: jazz, pop, spirituals, hip hop, classical. I am able to draw from any musical style that inspires me to create a narrative that expresses my unique musical voice. Some of the greatest Black American musicians utilized "free jazz" as their mode of expression; Ornette Coleman, Albert Ayler, Cecil Taylor, and John Coltrane all embraced an avant-garde approach to making music. I am carrying on in the same vein. Utilizing a "free jazz" approach helps me honor the great Black American musicians that came before me in the avant-garde jazz movement. When I am freely improvising on the viola…it's about total freedom of my true self, and for centuries, Black Americans have just been trying to be free…live free of all obstacles that exist in a white supremacist society. It's when you are lost in the moments making spontaneously composed music, you truly feel free.
CJ: Do you have a favorite or go-to piece to use as a base for improvisation?
JI: I don't have a go-to piece. What I "go to" is the deep emotion that I am feeling in the moment. Free jazz stems from the depths of "the now." It's spontaneous and reactive to your spirit, the environment (what your senses hear, see, feel, etc.), and the collaborators that are there in that moment creating the music right along with you… It's music as instant creation of composition.
CJ: How do you see your music and artistry in relation to the natural world?
JI: The natural world is the greatest creative force that we know. The art of creation comes directly from the natural world itself. I truly believe that nature is the force that drives creativity. It is human nature that wills the spirit to create art… It is nature that the human spirit connects with to feel the freedom of creating music. Avant-garde jazz is an art form that flows with the energy guided by the natural world that it resides in.
CJ: As the Executive Director of the Bronx Arts Ensemble, can you share what BAE has in store for 2022?
JI: BAE is in the midst of its 50th anniversary year, celebrating the great cultural offerings of the Bronx. In honor of Black History Month, BAE, in collaboration with the Bronx House School for Performing Arts, will be presenting opera singer Markel Reed in an in-person performance at Bronx House on Saturday, February 5, 2022 at 3 p.m. This free concert is open to the general public, but requires attendees to RSVP in advance.
We will be presenting concerts and arts education events with our wonderful venue partners throughout the Bronx, including The New York Botanical Garden, Bronx Music Heritage Center, Casita Maria, Bronx House, and many more partners around the borough. We will have two very special events honoring the legacy of the institution: a concert at the Bartow-Pell Mansion Museum featuring music curated by Louise Scribner (BAE's founding oboist and current Executive Board Member), and a 50th Anniversary Gala to be held at the Bronx Zoo on June 9. We also look forward to returning to Van Cortlandt Park for a special Juneteenth event in collaboration with the Van Cortlandt Park Alliance. In the fall of 2022, BAE will resume its relationship with the New York Philharmonic.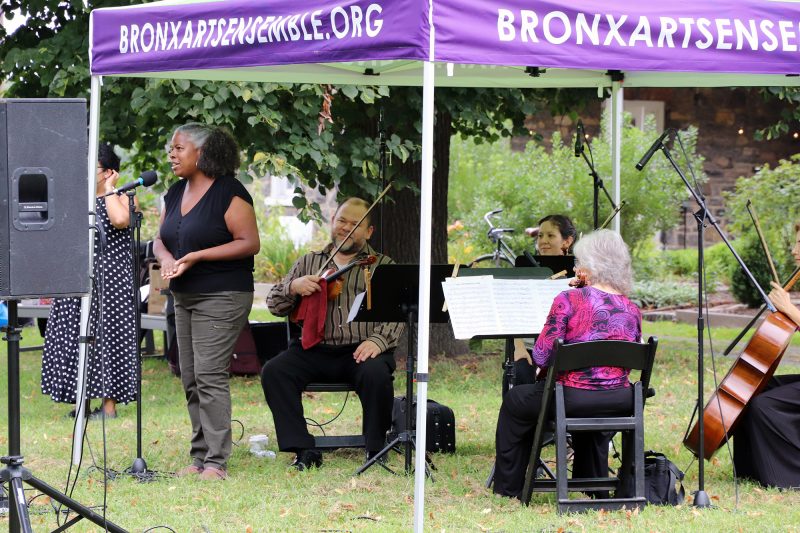 CJ: What do you hope BAE's audience takes away from a performance?
JI: It's my greatest hope that BAE's audiences take from our concerts the spirit of community. Music is an art form that brings together people to experience art, as either creators of the art or witnesses to the art being created. I also hope the art that we present our audiences stirs their spirits and inspires them to move through their lives in a positive way.
CJ: On your website, you mention that you are a champion of "musical diversity." How do you feel this can be highlighted in the context of a recognition program such as Black History Month this February?
JI: Musical diversity, for me, means that I hold all genres of music on equal footing, finding all genres to be important and contributive to society. I strive to lift up all musical styles, be it Western European Classical, Traditional or Avant-Garde Jazz, Pop, Hip Hop, Folk, etc. Beauty shines through music when it is viewed through the lens of equality, supporting the cultures of the artists that are creating the art. Inclusivity is the way I think music making works best, when you allow the artist to present their art through their truest selves.
Judith's Garden Set was recorded at NYBG's historic Stone Mill. The Garden will also welcome back the Bronx Arts Ensemble for a special Mothers' Day Weekend performance in the spring!
*All photos courtesy of Bronx Arts Ensemble
SUBSCRIBE
Enter your email address to subscribe to this blog and receive updates on new posts.