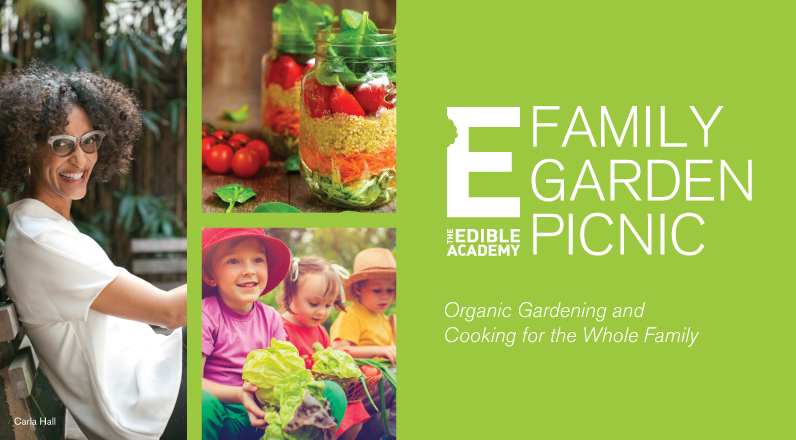 The Edible Academy Family Garden Picnic
Sunday, September 25; 12:30–4:30 p.m.
NYBG has been a leader in organic vegetable gardening education for 60 years. Become a part of this long-standing tradition by bringing the whole family for an exciting culinary adventure in the Ruth Rea Howell Family Garden that supports a new initiative to promote healthful living.
Come one, come all for an afternoon of outdoor discovery, and join special guest, Chef Carla Hall, co-host of ABC's The Chew for a Kids Culinary Workshop and a delicious picnic featuring Carla Hall's Southern Kitchen chicken and gourmet fixin's! Activities for kids of any age abound, with kitchen crafts and games, organic vegetable gardening, live music, tree climbing, and so much more! All proceeds benefit NYBG's Edible Academy, hub of the children's organic vegetable gardening program.
NYBG's Edible Academy, a new initiative to promote nutrition and the benefits of a healthful lifestyle, will serve twice as many children, parents, and teachers (from 50,000 to 100,000) in a state-of-the-art complex featuring a LEED-certified, environmentally sustainable building with a green roof, two high-tech classrooms, new display gardens, a teaching greenhouse, and a terraced amphitheater.
Support provided by



Recipes by Carla Hall
Layered Mason Jar Quinoa & Veggie Salad
Makes 6 servings
1 cup red quinoa
¾ pound green beans, cut into ¼" rounds, then blanched in salted water
2 sprigs fresh dill, chopped
2 ears corn, grilled, cut off the cob
1 small jalapeno, seeded and finely chopped
1 cup peas or fava beans, blanched in salted water
1 nectarine, finely diced
1 cup lemon vinaigrette, recipe below
6 pint size jars with lids
Cook quinoa in 2 cups water according to package instructions. Fork and let cool to room temperature.
Prep all vegetables—toss blanched green beans in chopped dill; toss corn with chopped jalapeno. Set aside peas or favas and diced nectarine.
Layer jars with peas or favas, corn, quinoa, green beans, and nectarines. Leave at least 1 inch from the neck of the jar. Screw lid on.
When ready to serve, pour desired amount of dressing over salad and shake to coat evenly.
Lemon Vinaigrette
1 lemon, zest and juice (about 2 tablespoons)
½ cup canola or other neutral oil
½ teaspoon sugar
¼ teaspoon Kosher salt
pinch, black pepper
In a jar, combine all the ingredients. Shake well. Season to taste. The dressing can be covered and refrigerated for up to 1 week.
Alternative method: Combine the whole lemon and the oil in a blender. Puree until smooth, scraping down the sides of the bowl occasionally. Press through a fine-mesh sieve. You should have ½ cup lemon oil. Transfer to a jar and add the lemon juice, sugar, and salt. Shake well.
Recipes by Andy Nusser
Fresh Ricotta
1 gallon whole milk
1 quart heavy cream
½ cup sugar
½ cup salt
½ cup white wine vinegar
Combine milk, cream, salt, and sugar in a sauce pan and bring to a simmer for 15 minutes.
Add the vinegar and lower heat to below simmering, stirring occasionally. Remove from stove after 10 minutes and let set for 15 minutes.
Remove ricotta curd from the liquid using a slotted spoon and strain into cheesecloth refrigerated overnight.
Farro Salad with Tomatoes and Fresh Ricotta
2 cups cooked farro
4 heirloom tomatoes
½ red onion sliced
¼ cup red wine vinaigrette
½ bunch fresh basil, torn
2 cups fresh ricotta
Combine all ingredients and serve.
Fresh Ricotta Parfait with Grilled Peaches, Crushed Biscotti, and Local Honey
4 peaches, halved, grilled, and chopped
biscotti cookies, crushed with a rolling pin
fresh ricotta
honey
In a glass, layer peaches, cookies, ricotta, and honey. Serve.
Recipes by Anthony Sasso
Refreshing Sweet Melon Salad, Toasted Pepitas, Watermelon Gastrique, and Shiso
Serves 4
2 quarts of assorted sliced melons (such as watermelon, honeydew, cantaloupe—look for flavorful melons such as "canary") and papaya
1 cup of shiso (or basil) leaves, roughly sliced using a pair of scissors
1 lemon, quartered and seeded
Some melon seeds, sautéed in olive oil until golden and seasoned with salt for garnish
For the gastrique:
3 cups watermelon juice (large chunks pureed in the blender then strained), reduced with 3 tablespoons of honey until thick as maple syrup. Finish with salt and the juice of 2 limes.
To finish the dish:
Garnish with either small dice of pork belly crisped in a pan (pancetta will do, or slab bacon), or thin slices of cooked shrimp or octopus.
Season the melon slices with a little bit of salt, the juiced lemon and watermelon gastrique. Mix them together in a bowl with the shiso (or basil), and spoon onto 4 plates. Garnish with the toasted seeds (pepitas), and your choice of pork, octopus, or shrimp. Or eat as is, maybe with some goat cheese or ricotta.
Kids-Style Sangria
1 large watermelon, juiced (cut into large chunks and pureed in the blender) and pressed through a strainer
Garden herb simple syrup (1 cup water, 1 cup sugar, brought to a boil with lemon thyme, basil, rosemary, 1 cinnamon stick, and 2 pieces star anise)
2 oranges, cut into small dice
2 green apples, cut into small dice
2 peaches, cut into small dice
2 lemons, juiced
Mix the oranges, apples, and peaches together and place in the bottom of a large pitcher. Cover with the watermelon juice. Strain the simple syrup into the pitcher and the lemon juice and top with ice. Let sit in the refrigerator an hour or two, or overnight if possible, and serve the next day. Also great with a scoop of lemon sorbet on top.
About the Chef
CARLA HALL is a co-host of ABC's popular lifestyle series The Chew and is best known as a competitor on Bravo's Top Chef, where she won over audiences with her fun catch phrase, "Hootie Hoo!," and her philosophy to always cook with love. Hall's approach to cooking blends her classic French training and Southern upbringing. She is now the proud co-owner of Carla Hall's Southern Kitchen, a neighborhood eatery in Brooklyn, New York, where you will find slow-cooked, fast-served food that hugs you and puts a surprising spin on traditional Nashville favorites.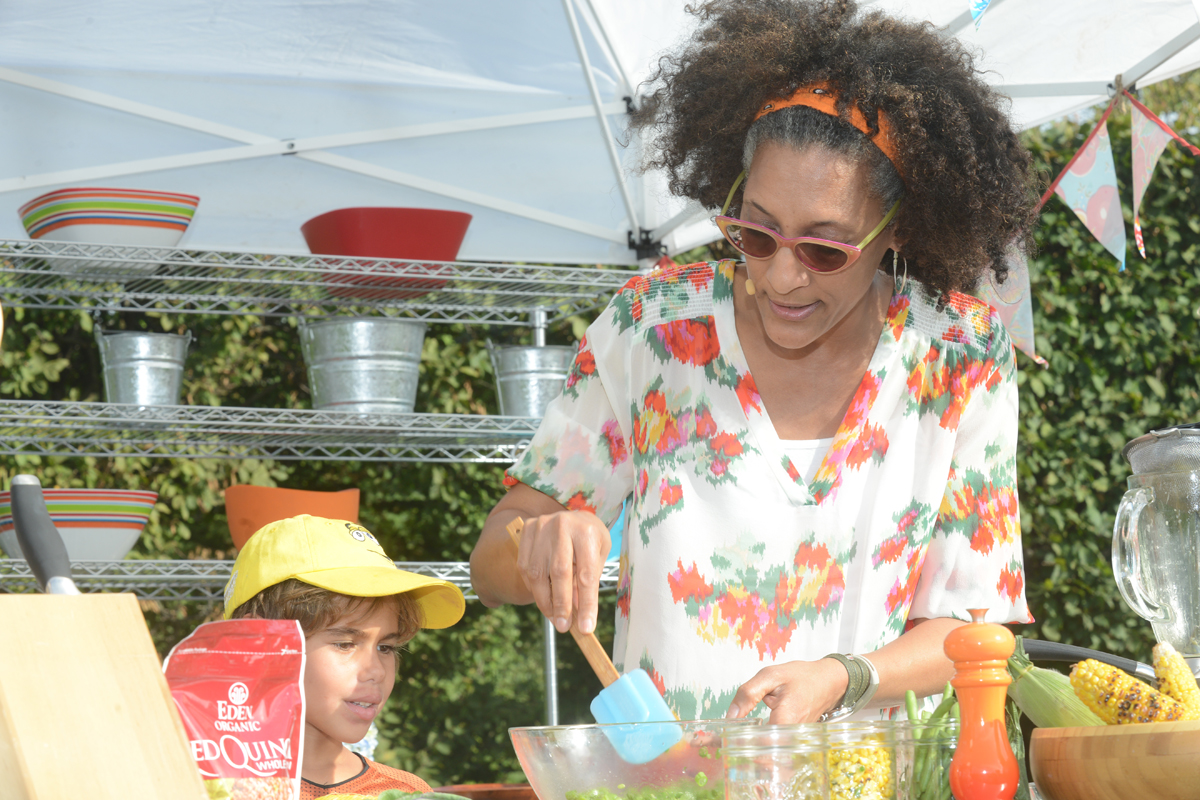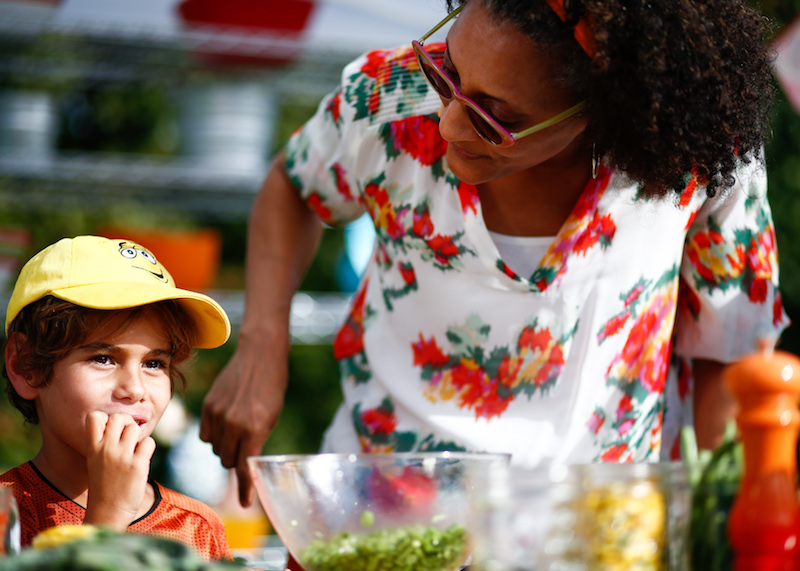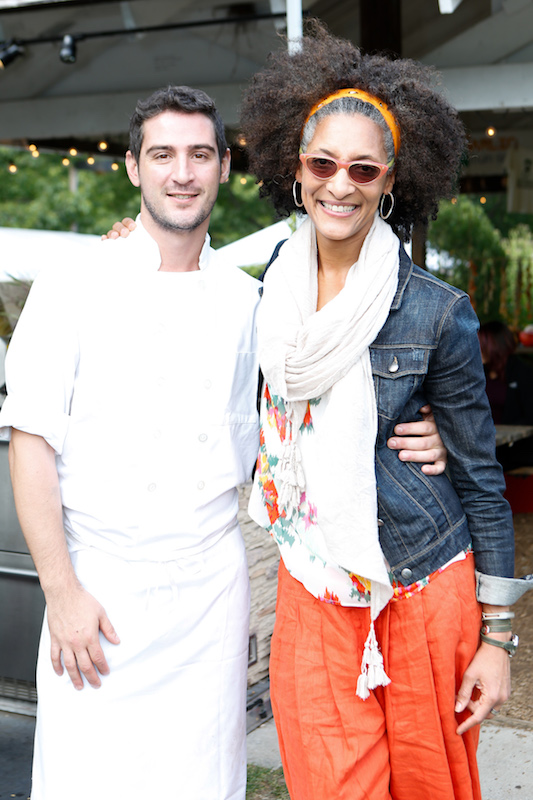 Join Chef Carla Hall on a culinary adventure at
the Edible Academy
Get on the go with your Picnic Passport and discover excitement at every turn!
Schedule of Events
Edible Academy Family Garden Picnic, Activities, and Games
12:30–4:30 p.m.
Ruth Rea Howell Family Garden and on the Edible Academy Lawn
Kids Culinary Workshop with Chef Carla Hall, co-host of ABC's The Chew
1:30 & 2:30 p.m.
Whole Foods Market® Family Garden Kitchen
Check out our special Kids Culinary Workshop recipe here!
EXPLORE
food from garden to plate.
TEST
your cooking skills at the Whole Foods Market
®
Family Garden Kitchen.
DIG
, plant, and explore in the organic vegetable garden.
PRESS
fresh fall apple cider.
PICKLE
garden cucumbers to take home and enjoy.
CREATE
a seed sculpture from scratch.
MEET
the garden's honeybees and egg-laying hens.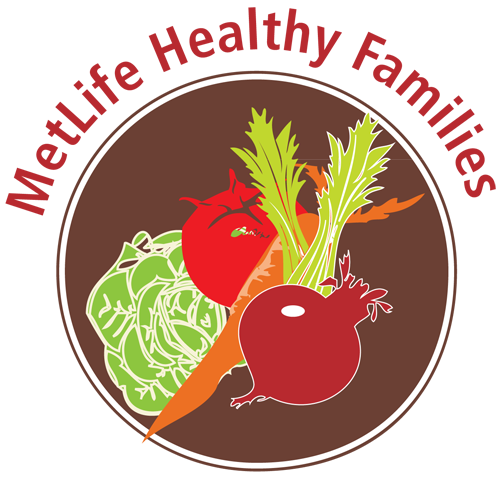 The Children's Gardening Program is a part of the MetLife Healthy Families Program at the Garden, made possible through the generous support of

The Edible Academy and programs in the Ruth Rea Howell Family Garden are supported by Bank of America, Mr. and Mrs. Coleman P. Burke, the Cleveland H. Dodge Foundation, Inc., Amy Goldman Fowler, Ph.D., Robert F. Gossett, Jr., the Institute of Museum and Library Services, Jill Joyce, Macy's, the Marion Moore Foundation, Inc., Morgan Stanley, the New York City Mayor's Office and the New York City Council, New York State and Senator Jeffrey D. Klein, Newman's Own Foundation, Norinchukin Foundation, Inc., Jill and Alan Rappaport, Mr. and Mrs. Charles M. Royce, Caroline A. Wamsler, Ph.D., and DeWayne N. Phillips, and Whole Foods Market®.
Additional leadership support for Children's Education Programs is provided by the Altman Foundation, Mr. and Mrs. Jonathan C. Clay, Con Edison, Entergy Nuclear Northeast, The Everett Foundation, Eugene and Emily Grant Family Foundation, William Randolph Hearst Foundation, Mrs. Andrew Heiskell, Motorola Solutions Foundation, Newman's Own Foundation, Stavros Niarchos Foundation, The Palm Foundation, and The Walt Disney Company.