A Gardening Life: James Alexander-Sinclair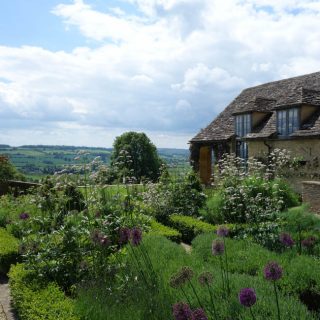 "Gardens are never finished and most of the pleasure is in their creation rather than their completion." So says James Alexander-Sinclair, one of the UK's foremost garden designers and one who relishes collaborating with his clients. He will take us through some his favorite gardens—both private and public—sharing the stories behind their creation and the various solutions to their unique problems. Hills, tiny courtyards, healing gardens, rolling acres, flower shows, and kitchen gardens: all horticultural life is here.
The Chairman of the Royal Horticultural Society Gardens Committee, James Alexander-Sinclair has designed gardens from London to Moscow. He is an award-winning garden writer, has judged at flower shows across the world, presented television programs, and has been part of the BBC Chelsea Flower Show coverage for ages.