A Gathering of Stones: Dan Snow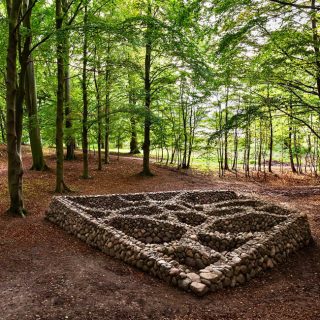 Stone underlies all earthly life. It is grist for loam and the bedrock of megacities. But because it's so ubiquitous, it tends to disappear in plain sight. Dan Snow's work brings stone into sharp focus by elevating this humble, natural material to new heights. His hand-crafted, site-specific dry stone installations fuse environment and art, offering new perspectives on both. Dan's lushly illustrated talk will trace his long career in partnership with Earth's most basic elements.
An outdoor craftsman and art maker, Dan Snow creates practical landscape structures and playful environmental artworks in dry stone. A life-long Vermonter, Dan has traveled widely for more than four decades producing public and private site specific installations.