Plants for Reclaimed Land: Andi Pettis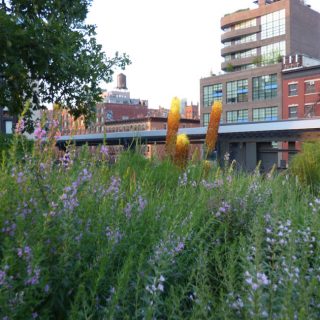 How do you decide which plant species work best on a tough site? Which should be removed, which contained, which cultivated? Drawing on her experience turning once-feral urban landscapes such as Governors Island and the High Line into thriving natural ecosystems, plantsperson Andi Pettis will help you select plants that work best on challenging land.
Andi Pettis is the Director of Horticulture at Governors Island, a newly transformed 172-acre island in the heart of New York Harbor. Previously, she spent 10 years at the High Line where she led a team of gardeners managing a unique and sophisticated urban landscape. Her horticulture career spans nearly two decades and includes private and public gardening and parks management.