Chorus of the Forest by Angélica Negrón
November 2 & 3, 2019
Live, ongoing performances occur between 1-2 p.m. & 3-4 p.m.
Don't miss the debut of this immersive choral experience
Join us for the premiere of NYBG Composer-in-Residence Angélica Negrón's newly commissioned, site-specific work for chorus and soundscape in the Thain Family Forest. At a time when giving a voice to the trees is more urgent than ever due to climate change and deforestation, this immersive choral experience explores humanity's relationship with the forest in a world increasingly dominated by technology.
The performance will consist of six musical vignettes, able to be explored in any order and from any direction, featuring robotic and percussion soundscapes designed by Ms. Negrón and instrumentalist Nick Yulman. Vocalists from numerous NYC choral groups, including Choral Chameleon, Downtown Voices, Young New Yorkers' Chorus, and Celia Cruz Bronx High School of Music, will provide vocal harmonies and lyrics that examine our connections—and disconnections—with nature.
Find out How Negrón Gives Voice to the Trees
Learn More about Negrón's Creative Process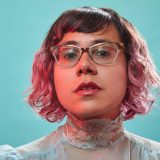 About the Composer
Angélica Negrón is a Puerto Rican-born composer and multi-instrumentalist who writes music for accordions, robotic instruments, toys, and electronics, as well as chamber ensembles and orchestras.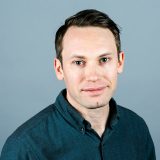 Nick Yulman, Instrument Design
Nick Yulman works with sound and interactive media in a variety of contexts including installation art, oral history, and music. He has presented his work at venues in New York and beyond, including Paris' Palais de Tokyo, the ISE Cultural foundation, MoMa PS1, Flux Factory, UnionDocs, The Museum of the Moving Image, and the New York Hall of Science.
In 2011 Yulman worked with the North Brooklyn Public Art Coalition to create No Bills, a public sound installation situated within construction fences, featuring oral histories of long-term residents of Williamsburg and Greenpoint. Professionally, Yulman spent five years working with the national oral history project StoryCorps, traveling the United States recording interviews, managing the organization's Recording and Archive department, and consulting on a variety of projects.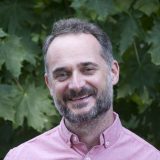 David Haskell, Audio Source Material
David Haskell is a writer, scientist, and sound recordist, and he provided numerous recordings that have been incorporated into the soundscapes of Chorus of the Forest. His studies show the many ways that the lives of people and trees are interconnected.
His first book, The Forest Unseen, was a finalist for the 2013 Pulitzer Prize in nonfiction and received numerous other honors. Haskell's latest book, The Songs of Trees, examines the life-giving links between people and trees. The book was winner of the 2018 John Burroughs Medal and named one of the Best Science Books of 2017 by Science Friday, among other honors. Haskell received his BA from the University of Oxford and Ph.D. from Cornell University. He is a Guggenheim Fellow and Professor at the University of the South in Sewanee, Tennessee, where his classes have received national attention for combining action in the community with contemplative practice. In addition to his books, he has published scientific papers, essays, poems, and op-eds. In a world beset by barriers, David Haskell's work reminds us that life's substance and beauty emerge from relationship and interdependence.