Explore everything the Garden has to offer this season, from pumpkin carving tips to fall recipes to decoration ideas. Keep checking back for more on everything cucurbit—the pumpkin family name.
Giant Pumpkins from 2020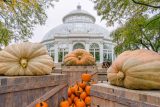 Working with the Great Pumpkin Commonwealth (GPC), NYBG has displayed some of the world's largest pumpkins each fall since 2011. GPC is a global network of pumpkin-growing hobbyists who share information with one another and organize weigh-off competitions that adhere to strict standards.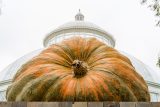 Weight: 2,268.5 lbs.
Grown by: Barry LeBlanc of Merrimack, N.H.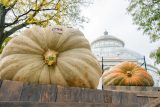 Weight: 2,031.5 lbs.
Grown by: Joe Jutras of Scituate, R.I.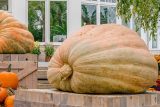 Weight: 2,021.5 lbs.
Grown by: Steve Sperry of Johnston, R.I.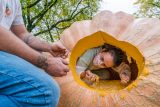 To grow a giant pumpkin, you need seeds with the right genes. In 1981 Howard Dill of Nova Scotia, Canada, broke the world record with a 493.5-pound pumpkin. You can still spot pumpkins descended from Dill's record setter by their bright-orange coloring. After over 40 years of selective breeding, today's giants can exceed 2,000 pounds.
Watch our Edible Harvest Grow!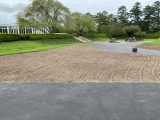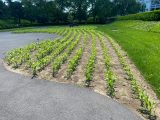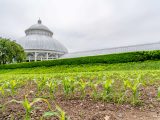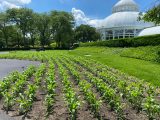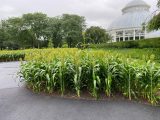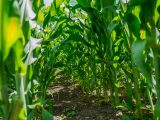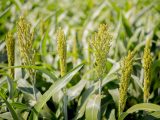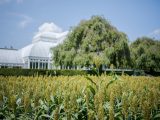 Pumpkin Carving Tips and Tricks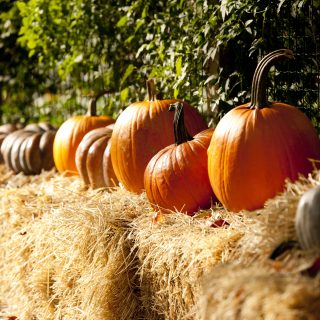 Try choosing a pumpkin with a healthy, dark-green stem.
Check for mold growth on the stem and on the base of the pumpkin.
Select a pumpkin with smooth skin for an easier carving process.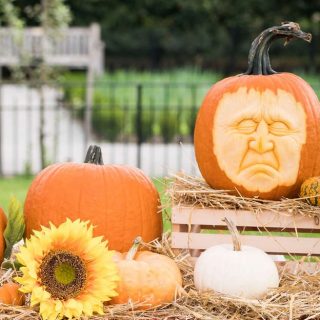 There are three main styles of pumpkin carving:
Jack-o'-lanterns are the most popular, and made by cutting holes into the pumpkin.
Etching is when the skin is removed, but the rest of the flesh remains. Sculpting takes etching a bit further by carving into the flesh.
Tip: If you are stumped, let the shape of the pumpkin guide your design–a silly face might suit a lop-sided pumpkin, and a flat-sided pumpkin might be a great canvas for a Halloween greeting.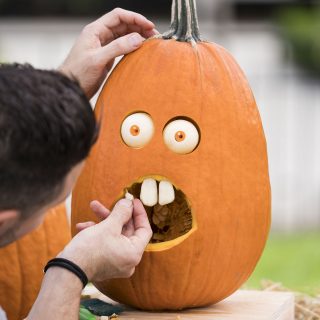 Make sure to have an adult present while carving your pumpkin.
Get creative with the tools you use–an ice cream scoop could be the perfect size for eyes.
To get clean lines, keep your carving tool level while cutting through the pumpkin.
Tip: Make pumpkin carving less of a workout and try cutting through the tough skin first, and then slicing through the rest of the shell.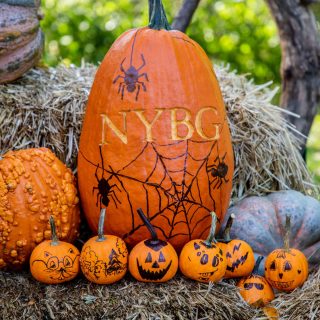 Time it right–carve your jack-o'-lantern just before you plan to display it, and at most a few days in advance.
Clean your tools–be sure to use clean and sanitary tools to prevent bacteria and mold contamination.
Clean your pumpkin–create a mixture of lemon juice and water to spray on the cut areas of your pumpkin during and after carving to prevent mold and bacteria from growing.
Brush up on your pumpkin carving skills.
With the help of expert sculptor—and the winner of Food Network's Halloween Wars—Adam Bierton
Decorating with Pumpkins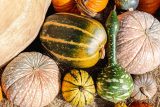 Add stripes and polka-dots to your display with some of our favorite varieties of cucurbits.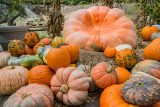 Try a monochromatic display--play with hues of orange and textures.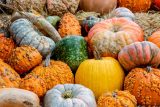 Sometimes more is best--highlight the variety of the Cucurbitaceae family in your display.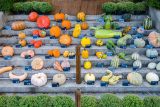 Take advantage of the colorful Cucurbitaceae family and create a rainbow display.
Oh My Gourd: The Hand Lens
Explore our virtual herbarium – a repository of dried examples of plant species from around the world – and read about autumnal favorites in the collection.
Oh My Gourd – Beautiful herbarium specimens of gourds, squashes and pumpkins.
Witches – Explore our round up of witch-y herbarium specimens and the source of their peculiar names.
Mulled Cider – Making cider this fall? Learn about the spices that go into your favorite drink.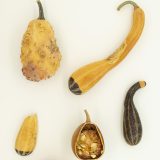 Our Favorite Fall Recipes
Explore the fall-inspired flavors created with the best produce the season has to offer.