Plant Talk
Announcing NYBG's Next President and CEO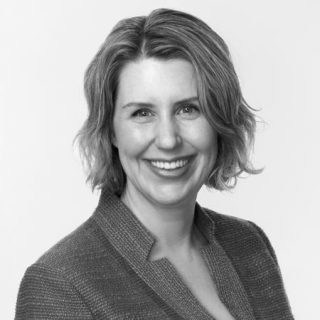 With the promise of a spectacular summer on the horizon here at The New York Botanical Garden, we hope you're making plans to enjoy the beauty of our 250 acres—from the abundant colors of the roses to the sun-dappled paths of the Azalea Garden—and of course our ongoing exhibition, KUSAMA: Cosmic Nature. Today we're eager to share with you another exciting development at the Garden.
After a nine-month search, we're happy to announce that Jennifer Bernstein will become our new Chief Executive Officer and The William C. Steere Sr. President of NYBG, effective September 1, 2021.
Jennifer is a proven leader who shares in our commitment to protecting the planet's biodiversity. She brings two decades of exceptional experience working with cultural, educational, and environmental organizations, and joins NYBG from the Natural Resources Defense Council.
We're confident that she will help to usher in a new era at our beloved institution here in the Bronx, drive growth across all areas, and lead the Garden into an exciting and impactful future as we continue our mission in horticulture, plant science, and education.
Jennifer has shared with us that she is "honored to join The New York Botanical Garden, a world-renowned institution fueled by the spirit of New York City in its advocacy for the plant world."
We hope you'll join us in welcoming her to the Garden!
SUBSCRIBE
Enter your email address to subscribe to this blog and receive updates on new posts.