Plant Talk
NYBG Virtual Expeditions Featured on Citizen Science Podcast
Charles Zimmerman is Herbarium Collections and Outreach Administrator at The New York Botanical Garden.
---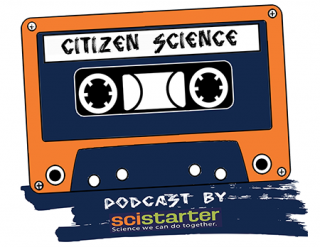 Anyone can contribute to the study and conservation of plants—from anywhere. That's the message of a recent episode of the Citizen Science Podcast, which explores how museums and botanical gardens use crowdsourcing to unlock the research potential of natural history collections and engage the public at the same time. Produced by SciStarter, an organization dedicated to enabling community participation in science, the new episode features virtual herbarium expeditions led by NYBG on Notes from Nature.
Through interviews with researchers, online participants, and NYBG Herbarium staff, listeners to this podcast will learn how citizen scientists gather data used to understand species distributions and the effects of climate change, without setting foot in a laboratory or needing any specialized knowledge. Online participants also describe their experience learning about geography and the history of botanical exploration while viewing and interpreting photos of plant specimens from the NYBG Herbarium.
Listen to the full episode: Cultural Heritage Institutions and Citizen Science—Part 2
A complete transcript is also available here.
More information about NYBG's virtual expeditions and how to get involved is available on our project homepage.
SUBSCRIBE
Enter your email address to subscribe to this blog and receive updates on new posts.