Plant Talk
#plantlove: Heather Lorusso, School of Professional Horticulture Class of 2021
As part of #plantlove at NYBG, we're talking with people from all over the Garden about what inspires their passion for plants. Today, meet Heather Lorusso, a student in the School of Professional Horticulture Class of 2021.

---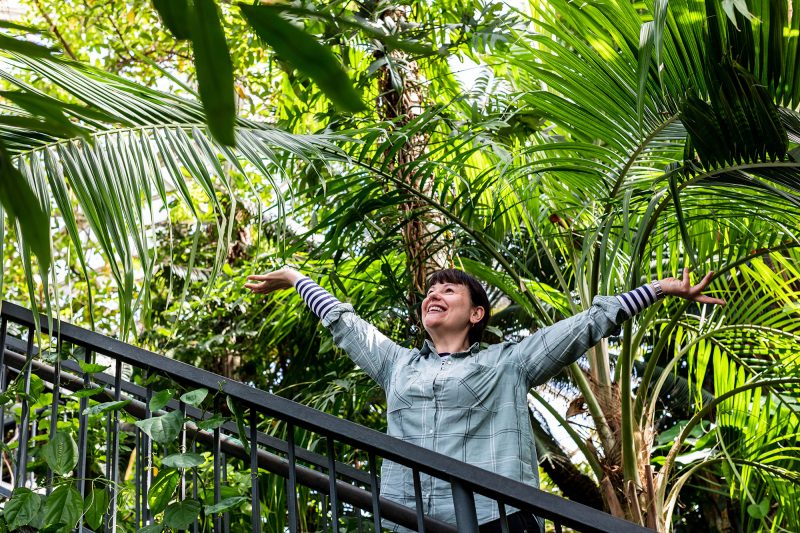 I've been interested in plants and nature since I was a child, but growing up in South Florida, I spent most of my time in the water and not in the garden. It wasn't until I had the chance to move to the United Kingdom in 2014 that I was able to explore my love of plants. I took one course with the Royal Horticultural Society and was besotted! I spent the next four years working in gardens and nurseries and visiting some of the most famous gardens in the world. Soon I realized that the more you learn about plants, the more you want to know! This is one of the reasons I decided to continue my horticulture education at NYBG, where I'm continually astonished with the amount of knowledge and resources it holds.
In addition to the beauty and sense of fascination that plants give me, I've found that they tend to bring the best of the world together—they're able to unite people of all different ages and backgrounds under the umbrella of #plantlove. And using binomial nomenclature, we are also able to speak the same language!
SUBSCRIBE
Enter your email address to subscribe to this blog and receive updates on new posts.