Monet's Garden Poetry Walk: Monet to Mallarmé
May 19-October 21





Monet to Mallarmé
The Salon Series
Saturdays, September 8, & October 20; 4 p.m.
Hear American poets--full list here--reading their favorite French Symbolist poets including Stephane Mallarmé, Arthur Rimbaud, and Paul Verlaine and discussing the poet's influence on their own work in this series part of Monet's Garden. Co-presented by the Poetry Society of America. These programs are made possible by a gift from the Leon Lowenstein Foundation, Inc.
About the Poetry Walk
The spirit of the Impressionist movement permeated all forms of culture in the late 19th and early 20th centuries. Along with many of his peers in the art world, Claude Monet was part of an active circle of creative people in Paris that included artists, musicians, and poets.
Stéphane Mallarmé (1842-98), a leading figure of the French Symbolist movement in poetry, hosted Tuesday evening salons at his home in Paris. Poets including Paul Verlaine (1844-96), writers Oscar Wilde and W.B. Yeats, and Monet and his artist friend Eduoard Manet were regular attendees. The group called themselves "Les Mardistes," which was derived from the French word for Tuesday.
Les Mardistes were stimulated by one another's work. Eduoard Manet illustrated Mallarmé's poetry, and the composer Claude Debussy was inspired by Mallarmé's poems.
Throughout the Jane Watson Irwin Perennial Garden and Leon Levy Visitor Center, poems by Mallarmé, Verlaine, Arthur Rimbaud (1854-1891), and Charles Baudelaire (1821-1867) have been placed within the Garden landscape. Gain insight into the artistry of Monet's contemporaries in the literary realm, and revel in the unconventional, sometimes playful use of metaphors and symbolism in some of these poets' most beloved writings.
Developed in collaboration with the Poetry Society of America.
STÉPHANE MALLARMÉ - Sea Breeze/Brise Marine
PAUL VERLAINE - Moonlight/Clair de Lune
STÉPHANE MALLARMÉ - The White Water Lily/Le Nénuphar Blanc
STÉPHANE MALLARMÉ - The Bell Ringer/Le Sonneur
STÉPHANE MALLARMÉ - O so dear from afar and near and white ... /O si chère de loin et proche et blanche ...
CHARLES BAUDELAIRE - Correspondences/Correspondances
CHARLES BAUDELAIRE - The Owls/Les Hiboux
CHARLES BAUDELAIRE - A Memory/Je n'ai pas oublié
ARTHUR RIMBAUD - Flowers/Fleurs
STÉPHANE MALLARMÉ - Apparition/Apparition
CHARLES BAUDELAIRE - Evening Harmony/Harmonie du soir
PAUL VERLAINE - Nevermore/Nevermore
ARTHUR RIMBAUD - My Bohemian Life (Fantasy)/Ma Bohème (Fantaisie)
PAUL VERLAINE - Sentimental Stroll/Promenade sentimentale
ARTHUR RIMBAUD - Sensation/Sensation
---
Sponsored by


and the LuEsther T. Mertz Charitable Trust
Generous support provided by the Karen Katen Foundation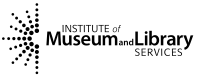 Made possible by a grant from the U.S. Institute of Museum and Library Services
Supported by an indemnity from the Federal Council on the Arts and the Humanities

Made possible by the New York State Council on the Arts with the support of Governor Andrew Cuomo and the New York State Legislature
Additional support provided by the Milton and Sally Avery Arts Foundation, The Kurt Berliner Foundation, The E.H.A. Foundation, Inc., The Grand Marnier Foundation, Great Circle Foundation Inc., Leon Lowenstein Foundation, Inc., and Vital Projects Fund, Inc.