Gardening throughout the ages has been closely related to scientific exploration and innovation, the visual arts, architecture, and cultural and aesthetic movements. Through the development of pioneering interdisciplinary, multimedia exhibitions of plants, books and manuscripts, and works of art, NYBG exhibitions have revealed the inextricable links between plants and people and have illuminated the importance of gardens to human health and to the lives and work of renowned artists and thinkers. These exhibitions, as well as their accompanying public programs, underscore the influential connections among gardening and the arts and humanities.
Around the Table: Stories of the Foods We Love
June 4 – September 11, 2022
Key Art: André Trenier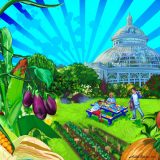 KUSAMA: Cosmic Nature
April 10 – October 31, 2021
Dancing Pumpkin, 2020. The New York Botanical Garden, 2021. Urethane paint on bronze. © YAYOI KUSAMA. Courtesy of Ota Fine Arts, Victoria Miro, and David Zwirner.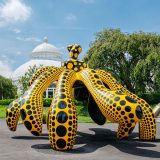 Impressionism: American Gardens on Canvas
May 14 – September 11, 2016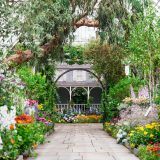 Groundbreakers: Great American Gardens and the Women who Designed Them
May 17 – September 7, 2014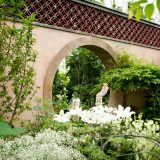 Wild Medicine: Healing Plants Around the World, Featuring The Italian Renaissance Garden
May 18 – September 8, 2013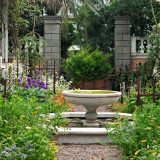 Manolo Valdes: Monumental Sculpture
September 22, 2012 – May 26, 2013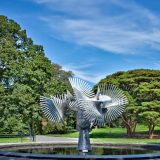 Monet's Garden
May 19 – October 21, 2012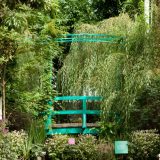 Spanish Paradise: Gardens of the Alhambra
May 21 – August 21, 2011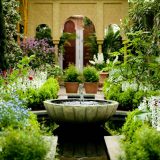 The Edible Garden
June 19 – October 17, 2010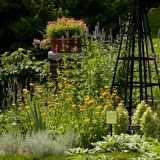 Emily Dickinson's Garden: The Poetry of Flowers
April 30 – June 13, 2010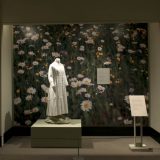 The Edible Garden
June 27 – September 13, 2009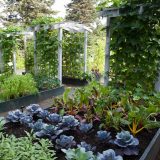 Moore in America: Monumental Sculpture at The New York Botanical Garden
May 24, 2008 – March 15, 2009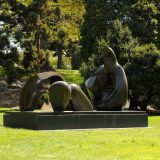 Darwin's Garden: An Evolutionary Adventure
April 25 – July 20, 2008