Georgia O'Keeffe:
Visions of Hawai'i
THE EXHIBITION IS NOW CLOSED
Discover the artist's rarely seen works from Hawai'i—reunited in New York for the first time since 1940—and the plants and flowers that inspired them.
Bringing together 20 of Georgia O'Keeffe's little-known depictions of Hawai'i from a nine-week sojourn in 1939 while on commission to produce images for a Hawaiian Pineapple Company promotional campaign, this exhibition offers a new perspective on the pioneering American modernist. A lush flower show in the Haupt Conservatory explores the remarkable beauty and variety of Hawaiian flora—as well as its complex botanical and cultural history. A stunning exhibition in the Art Gallery—featuring O'Keeffe's Hawai'i paintings and other works—spotlights a transformative experience in the legendary artist's life. Like many of her well-known paintings, from stark New Mexican landscapes to New York cityscapes, O'Keeffe's dramatic Hawaiian imagery conveys a distinct sense of place with lava-studded beaches and towering waterfalls as well as close-ups of the exotic tropical flowers that she encountered.
Exhibition Donors: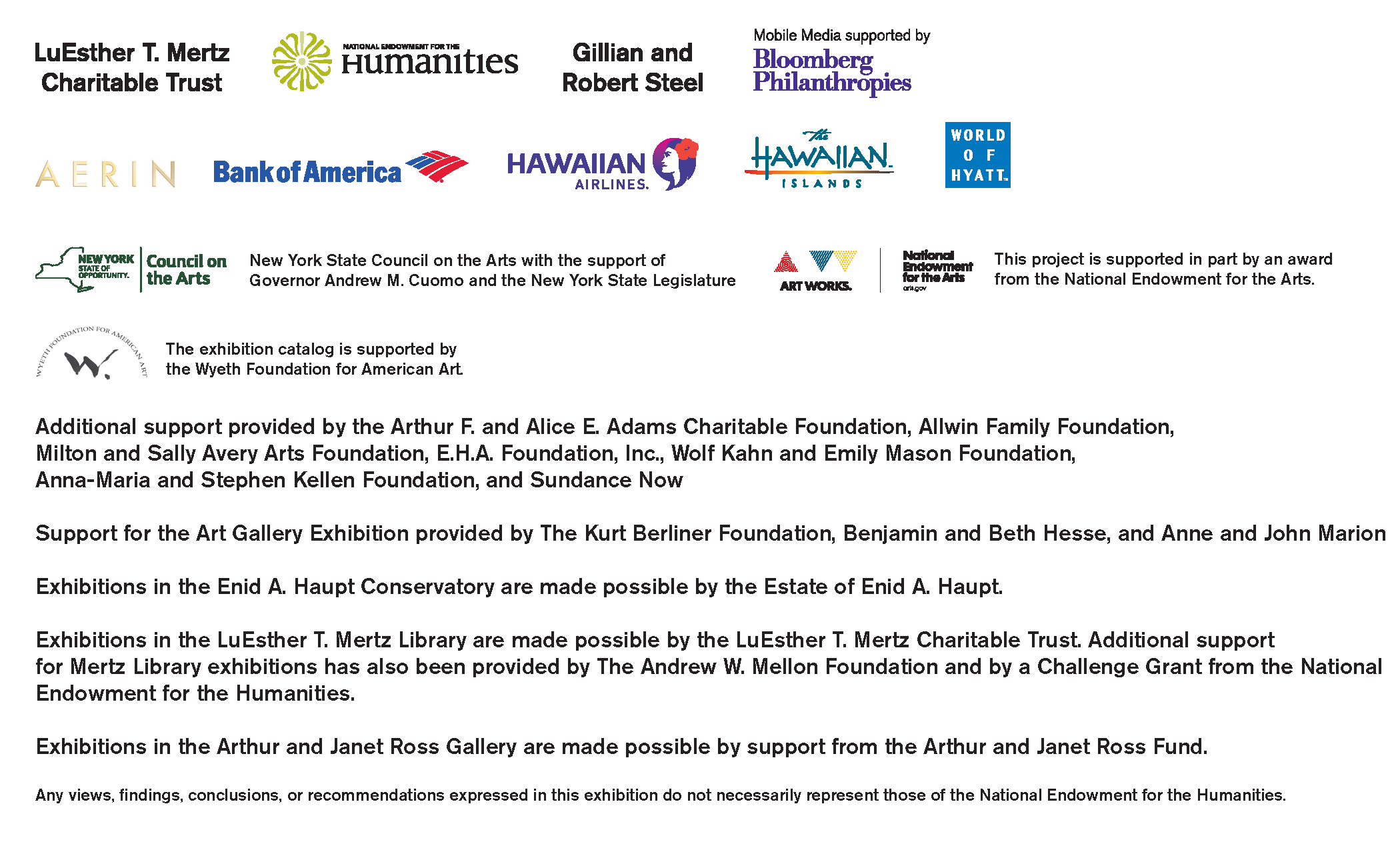 About the Exhibition
Experience a lush flower show in the Conservatory highlighting the plants, gardens, and landscapes that inspired Georgia O'Keeffe, paired with an exhibition of her Hawai'i pictures in the Art Gallery.
Elsewhere in the Garden, discover NYBG's ongoing scientific efforts to study and document the plants of Hawai'i; contemporary sculpture inspired by its flowers and fruit; an original short film featuring O'Keeffe's personal letters to her husband, famed photographer Alfred Stieglitz; and an illustrated travelogue of O'Keeffe's island-hopping adventures in 1939.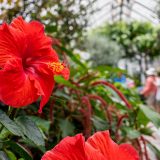 Aloha Nights Encore
Celebrate Georgia O'Keeffe: Visions of Hawai'i on this final weekend with the return of two spectacular Aloha Nights. Gather around our beautifully crafted fire pits under the autumn sky to enjoy live music, dance, and storytelling honoring Pele, the Hawaiian goddess of fire and volcanoes (left).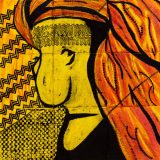 In the News
See what top media outlets have to say about NYBG's blockbuster 2018 exhibition.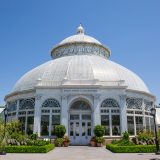 Inside Look