Georgia O'Keeffe:
Visions of Hawai'i
Saturday, May 19, 2018 – Sunday, October 28, 2018
A New Exhibition Coming in 2018:
Explore the Artist's Immersion in the Hawaiian Islands in 1939
Pioneering American modernist Georgia O'Keeffe (1887–1986) conveyed a distinct sense of place with innovative depictions of her surroundings, from stark New Mexican landscapes to abstract New York cityscapes. Yet flowers and plants were subjects that engaged O'Keeffe consistently throughout her career, and these iconic images are celebrated for their bold use of color, form, and scale. The New York Botanical Garden will present Georgia O'Keeffe: Visions of Hawai'i, a major exhibition exploring the artist's immersion in the Hawaiian Islands in 1939.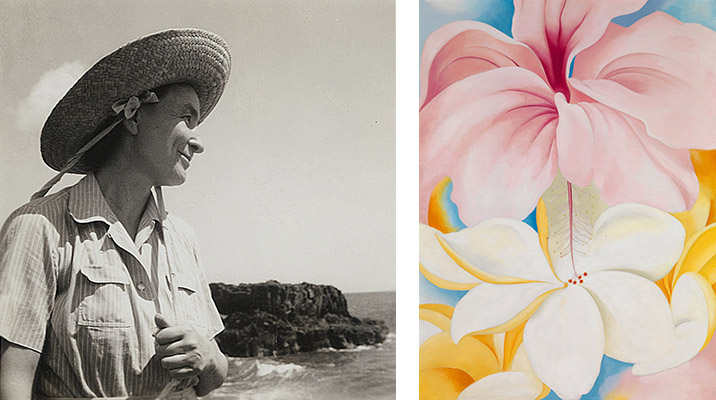 Curated by art historian Theresa Papanikolas, Ph.D., of the Honolulu Museum of Art, this groundbreaking exhibition will offer a rare focus on O'Keeffe's paintings created during a three-month sojourn commissioned by the Hawaiian Pineapple Company. It will spotlight a transformative experience in the legendary artist's life, revealing O'Keeffe's deeply felt impressions of the sites that instilled a lifelong affection for the Islands' rugged topography, dramatic landscapes, and exotic plants.
Highlights include a stunning display in the LuEsther T. Mertz Library Art Gallery of more than 15 of O'Keeffe's Hawai'i paintings—not seen together in New York since their debut in 1940. In the Enid A. Haupt Conservatory, discover a lush flower show evoking the gardens and landscapes that inspired O'Keeffe as well as showcasing the remarkable flora and ecological complexity of Hawai'i, while a rich program of performances, events, and activities throughout NYBG celebrate the diverse cultural traditions of the Hawaiian Islands past and present.
An Interview with Curator Theresa Papanikolas
Sponsored by: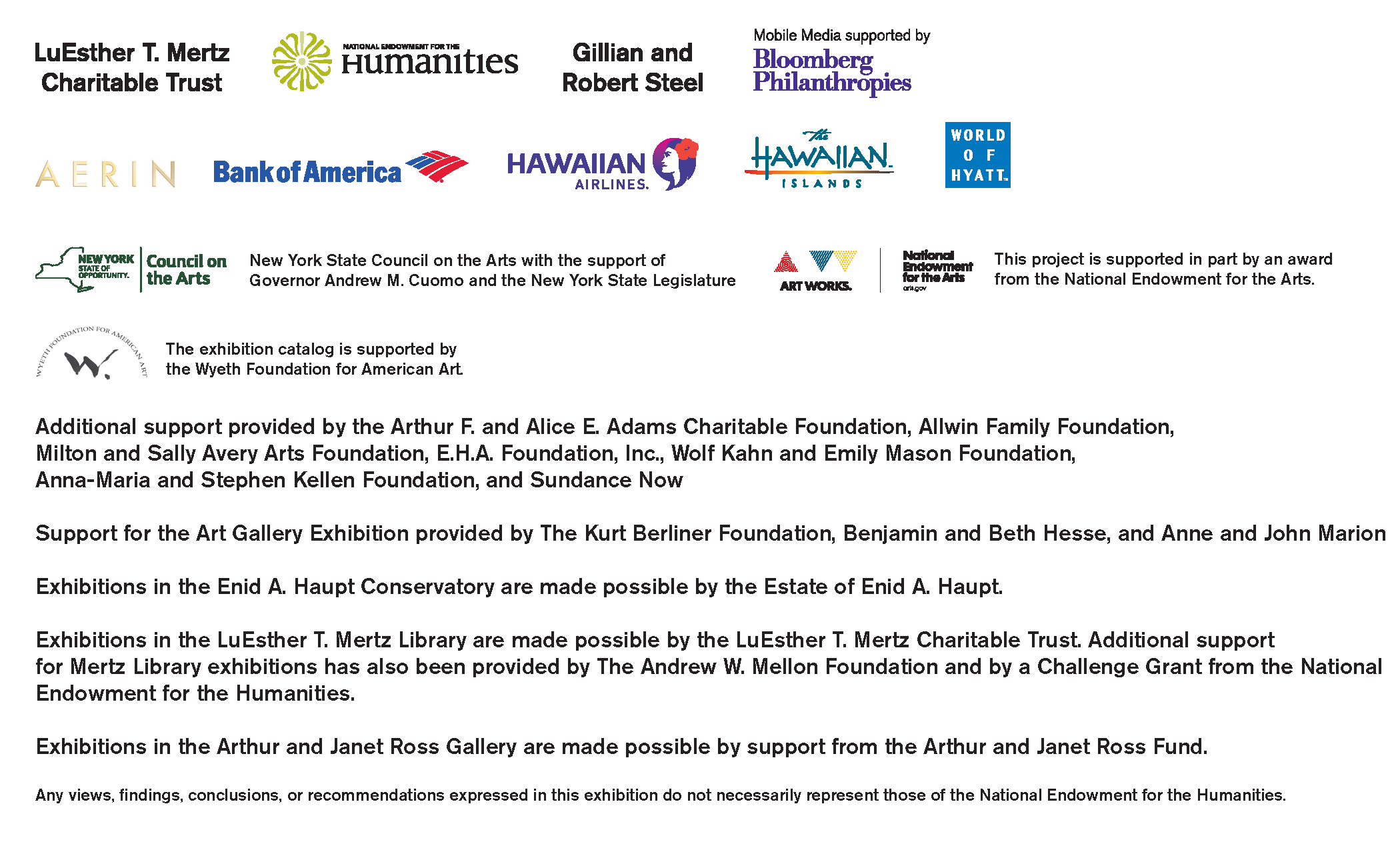 Images:
Harold Stein, [Georgia O'Keeffe on Leho'ula Beach, near 'Aleamai, Hāna, Maui] (detail), 1939, Gelatin silver print, 2. x 2⅞ in., Yale Collection of American Literature, Beinecke Rare Book and Manuscript Library, Yale University ˝ Estate of Harold Stein
Georgia O'Keeffe, Hibiscus with Plumeria, 1939, Oil on canvas, 40 x 30 in., Smithsonian American Art Museum, Gift of Sam Rose and Julie Walters, 2004.30.6 © 2017 Georgia O'Keeffe Museum / Artists Rights Society (ARS), New York