KUSAMA: Cosmic Nature
Saturday, May 9 – Sunday, November 1, 2020
#KusamaNYBG
A multisensory presentation of Yayoi Kusama's profound connection with nature
Contemporary Japanese artist Yayoi Kusama (b. 1929) is one of the most popular artists in the world, drawing millions to experience her immersive installations.
With NYBG as the exclusive exhibition venue, Kusama reveals her lifelong fascination with the natural world, beginning with her childhood spent in the greenhouses and fields of her family's seed nursery. Her artistic concepts of obliteration, infinity, and eternity are inspired by her intimate engagement with the colors and patterns of plants and flowers.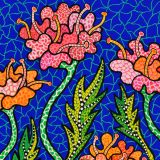 Patron & Member Tickets Now on Sale
Exclusive Pre-Sale: Now through Feb. 25
Public & Corporate Member Tickets: Feb. 26, 10 a.m. EST
Member benefits include free KUSAMA All-Garden Pass tickets and exclusive pre-sale access. Join Now.
At the Patron Level, also enjoy the best of the exhibition with special viewing opportunities and complimentary Infinity Mirrored Room tickets.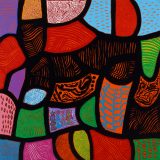 Explore Kusama's eternal love for plants
Multiple installations feature Kusama's multifaceted art, including vibrant paintings of plants and flowers and monumental floral and vegetal sculptures, across NYBG's 250-acre landmark landscape and buildings.
In and around the Enid A. Haupt Conservatory, the artist's two-dimensional work comes to life through a seasonal progression of violas, salvias, zinnias, chrysanthemums, and other colorful annuals, while her plant-inspired, polka-dotted sculptures are nestled among meadow grasses, bellflowers, water lilies, and more. This mesmerizing indoor-outdoor spectacle is designed to change with the seasons, transforming among tulips and irises in the spring and pumpkins and chrysanthemums in the fall.
Enjoy Kusama's iconic sculptures, including Hymn of Life: Tulips (2007) in the Conservatory Courtyard Hardy Pool; in the LuEsther T. Mertz Library Building, explore nature-based paintings, biomorphic collages, works on paper, and botanical sketches; her signature Pumpkins Screaming About Love Beyond Infinity (2017); and more.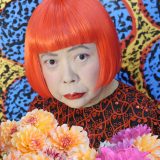 See new monumental and immersive works
New monumental sculptures Dancing Pumpkin (2020) and I Want to Fly to the Universe (2020) make their debut in the NYBG landscape. They join a unique participatory installation—the artist's first-ever obliteration greenhouse, Flower Obsession (2020), where visitors transform the interior with floral stickers.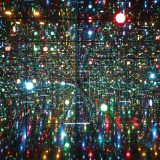 Experience a brand-new Infinity Mirrored Room
Kusama will unveil Infinity Mirrored Room—Illusion Inside the Heart (2020), an immersive outdoor installation responding to changing light throughout the day and seasons.
A timed-entry Infinity Mirrored Room ticket is required to access this immersive installation.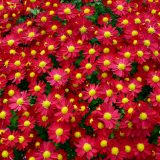 In the News
See what media have to say about KUSAMA: Cosmic Nature.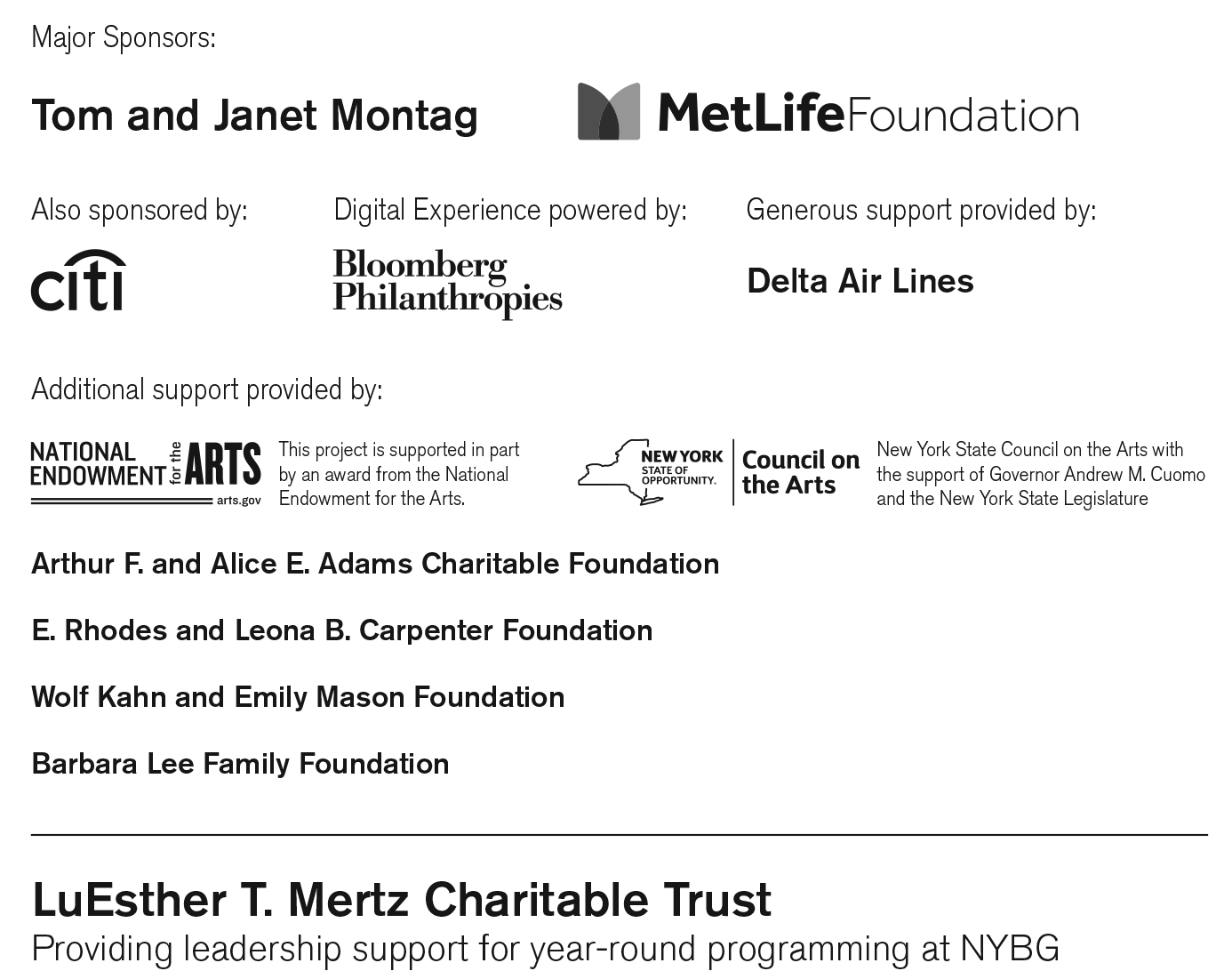 Header image: Kusama with Pumpkin, 2010 © YAYOI KUSAMA. Courtesy of Ota Fine Arts, Tokyo / Singapore / Shanghai; Victoria Miro, London; David Zwirner, New York