Black History Month at Home
Monday, February 1, 2021 – Sunday, February 28, 2021
Online
Honoring Black Contributions to Art, Culture, and Science
NYBG's annual Black History Month celebration goes virtual this year with engaging digital programs you can enjoy at home. Throughout the month we will showcase cultural traditions of the African diaspora and explore the influential contributions of Black people to botany, horticulture, ecology, and our collective understanding of the natural world. Discover captivating dance, creative and inspirational children's programs, important historical narratives, and fascinating plant stories.
Welcome Message from
New York State Senator
Jamaal T. Bailey
Harambee Dance Company:
Let Us Pull Together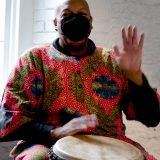 About Harambee Dance Company
NYBG and Harambee Dance Company celebrate Black History Month with a high-energy performance that reflects the majesty of the African diaspora through movement, modern dance forms, live percussion, and original music. In Swahili harambee means "let us pull together." Artistic Director and resident choreographer Sandella Malloy pulls together the essence of African and African-American dance, presenting it from an innovative and contemporary perspective.
Programs for Kids and Families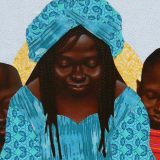 Tree Time:
Mama Miti: Wangari Maathai and the Trees of Kenya
Kids ages 4–8 can join NYBG's Explainers for an activity inspired by Donna Jo Napoli's beautifully illustrated Mama Miti: Wangari Maathai and the Trees of Kenya—the true story of Wangari Maathai, who founded Kenya's Green Belt movement and was the first African woman to receive the Nobel Peace Prize.
Plus, participants learn how to adopt a street tree in their own neighborhood. Print your own tree adoption certificate and ID card below.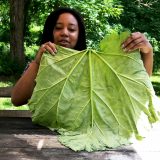 Art Activity: Create Leaf Rubbings
Arvolyn Hill helps kids discover the beauty of nature in a single leaf and explore their creativity as they learn about the Pan-African flag.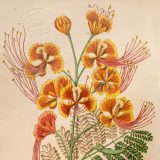 Rashad Bell & Nuala Caomhánach
Black Botany: The Nature of Black Experience
In their recent talk, co-curators Rashad Bell and Nuala Caomhánach discuss this online exhibit that seeks to acknowledge the complex relationship between enslaved Black people, nature, and the colonial environment—and reconsider the conscious omission of Black knowledge of the natural world.
Rashad Bell, MLIS, is the Collection Maintenance Associate at the Mertz Library, and Nuala Caomhánach is a former Humanities Institute Andrew W. Mellon Fellow and a Ph.D. candidate at New York University.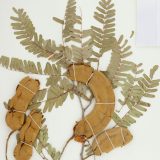 The Hand Lens: Focus on Black Botanists
A series of blog posts will be released throughout the month highlighting Black botanists and their many contributions to the field of science, past and present.
Thomas Gaither – Activist and Biologist:
Behind each collection is the life of the collector, often lost to history. We're excited to celebrate the contributions of Dr. Gaither, both of his fungal collections, and to advancements in the fight for civil rights. Learn More
Lafayette Frederick – Fungal Systematist:
See a type specimen of fungal species described by Lafayette Frederick, a mycologist who followed in George Washington Carver's footsteps to understand and document all manner of plant pathogens. Learn More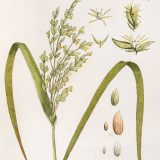 NYBG Beyond Books Club: Black History Month
Join the NYBG Beyond Books Club on Facebook for a group discussion of published digital articles from prominent Black mycologists Dr. Thomas Gaither and Dr. Lafayette Frederick, as well as Plant Talk blog posts.
Upcoming and Recent Lectures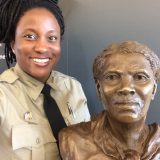 Harriet Tubman: "The Ultimate Outdoorswoman"
Tuesday, April 13; 11 a.m.
Register Now
As a young enslaved girl in the swampy wetlands and upland forests of Dorchester County, Maryland, Harriet Tubman learned to navigate different ecosystems, mimic the sounds of birds, trap animals, and utilize plants for medicine and food.
In this talk, Maryland Park Ranger Angela Crenshaw reveals how Tubman, whom she dubbed "the ultimate outdoorswoman," gained the expert naturalist skills that later helped her guide more than 70 enslaved people to freedom.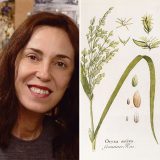 Hidden Histories | In the Shadow of Slavery: Africa's Food Legacy in the Atlantic World
Tuesday, May 4; 11 a.m.
Register Now
Much of award-winning author and professor Judith Carney's groundbreaking research focuses on African contributions to New World agriculture and ecology.
In this talk, she will draw from first-person accounts to show how familiar foods such as coffee, okra, millet, watermelon, and the "Asian" long bean were brought to the Americas from Africa by enslaved people who grew them as staples in their subsistence plots, what Carney calls the "botanical gardens of the dispossessed."
A professor of geography at UCLA, Judith Carney, Ph.D., conducts research in sub-Saharan Africa and Latin America that examines gender, food systems, and agroecological change, as well as African contributions to New World environmental history. She is the author of numerous research articles and two award-winning books, Black Rice: The African Origins of Rice Cultivation in the Americas and In the Shadow of Slavery.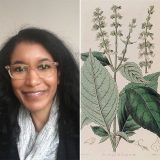 Hidden Histories | Medicine, Knowledge, and Power in the Atlantic Slave Trade
Tuesday, May 18; 11 a.m.
Register Now
Even as they were brutally forced from their homelands, enslaved Africans brought valuable medical and botanical knowledge with them to the Americas.
Professor Carolyn Roberts highlights how African plant expertise was incorporated into 18th-century science and used to sustain the largest forced oceanic migration ever to occur in human history.
In this talk, she will discuss which plants enslaved Africans used, how they made medicines, and what present-day phytochemical research reveals about why these medicines were so effective.
Carolyn Roberts, Ph.D., is a historian of medicine and acclaimed educator with a joint appointment in the departments of History/History of Science and Medicine and African American Studies at Yale. Her current book project, To Heal and To Harm: Medicine, Knowledge, and Power in the Atlantic Slave Trade, will be the first full-length study of the history of medicine in the British slave trade.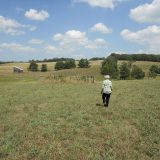 Carolyn Finney
Black Faces, White Spaces: Christian Cooper, John Muir & (Re)Claiming a Green World
In her recent NYBG lecture, storyteller, author, and cultural geographer Dr. Carolyn Finney explores the complexities and contradictions of our past, the realities of our present, and the possibilities of our future as it relates to green space, race, and our power to shape the places we live. Watch Video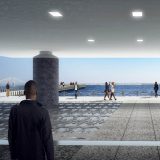 Walter Hood
Landscape and Community: A Commemoration
In his recent NYBG lecture, landscape architect, author, and lecturer Walter Hood discusses how he designs urban spaces that resonate with and enrich the lives of current residents while also honoring communal histories. He is a professor of landscape architecture at UC Berkeley and the founder and creative director of Hood Design Studio. Watch Video