Garden Furniture & Antiques Fair
Preview Party: Thursday, April 11, 2019; 6 p.m.
April 12–14, 2019; 10 a.m.–5 p.m.
Outdoor Living Showcase Features Home and Garden Decor
Enjoy NYBG's seasonal spectacle unfold around you during a weekend-long outdoor living showcase. Find inspiration to enhance your own home and garden throughout the Fair, which features the nation's leading dealers offering classic furniture and fine antiques—some with a modern twist, both elegant and fanciful.
Shop the Fair early with an exclusive Preview Party & Collectors' Plant Sale on Thursday, April 11, featuring a curated collection of rare, exotic, and beautifully grown garden plants hand-picked by NYBG's horticultural staff, who are on hand to advise on the best selections for the home and garden.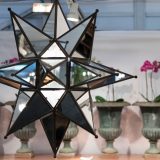 About the Fair
On Friday through Sunday, peruse the offerings of the Fair's extraordinary dealers, and enjoy artisanal foods, beverages, and more from regional vendors during our special NYBG Farmers Market preview. See The Orchid Show: Singapore, which is on view, and take in orchid care demonstrations, live music, and more.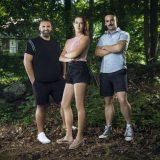 Featured Designers: Manscapers, NY
The featured designers at NYBG's Garden Furniture & Antiques Fair this year are the dynamic trio from Manscapers, NY, the exterior design and high-end landscaping firm on the hit Bravo TV show Backyard Envy.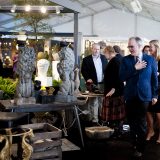 Preview Party & Collectors' Plant Sale
Enjoy an exclusive Fair preview opportunity with the nation's leading garden antique dealers offering one-of-a-kind furniture and antiques of the finest quality, a curated plant sale, live music, signature cocktails, and light fare.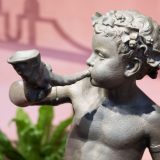 In the News
See what top media outlets had to say about 2018's event.
Spring Season sponsored by