Great Pumpkin Path
October 3 – November 1, 2020
10 a.m.–6 p.m.
Explore the Great Pumpkin Path
Discover plentiful pumpkins and hordes of gourds along the twists and turns of our Great Pumpkin Path on the Conservatory Lawn, culminating with some of the largest pumpkins in the world with the arrival of giant pumpkins on October 24. Keep an eye out for a display of whimsical scarecrows throughout the Garden as well.
Giant Pumpkins Arrive
On display from October 24–November 1
Top off the Halloween season by checking out some of the largest pumpkins in the world, with some weighing in at more than 2,000 pounds. These humongous pumpkins are meticulously cared for every year by elite growers and brought to NYBG in collaboration with the Great Pumpkin Commonwealth.
Giant Pumpkin Displays arranged in collaboration with: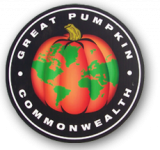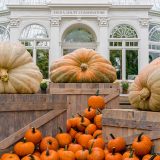 Plethora of Pumpkins
Explore everything the Garden has to offer this season, from pumpkin carving tips to fall recipes to decoration ideas.