Kiku: Spotlight on Tradition
Friday, October 25, 2019 – Sunday, November 17, 2019
10 a.m. – 6 p.m.
See the Culmination of Meticulously Trained Kiku
The chrysanthemum—or kiku—carries a centuries-long history as a treasured flower and horticultural passion in Japan, representing the apex of a craft that demands precision, care, and patience. Our own kiku display is the result of all three: an exhibit of unparalleled beauty representing #plantlove in its truest form. Expertly trained NYBG horticulturists spend countless hours across 11 months nurturing and coaxing these chrysanthemums into both modern and ancient forms, including the sculpted curves and twists of the bonsai style; the colorful waterfall of Kengai ("Cascade"); the immense, demanding Ozukuri ("Thousand Bloom"); and more.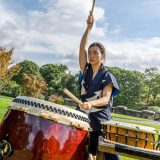 Experience Traditional Taiko Drumming
November 16 & 17; Times to be announced

"The voice and spirit of the Japanese people" rings out in the Garden as taiko drummers create a thunderous soundscape of traditional percussion.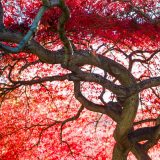 Discover Japanese Maples
Complementing the petals of the kiku in the nearby Bourke-Sullivan Display House, sprays of bright red, yellow, purple, and orange make the Steinhardt Maples a must-see collection. These historic Japanese varieties greet fall with the vivid glow of their changing leaves, creating a sense of warmth as the weather cools.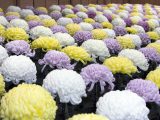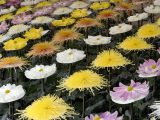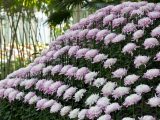 Lead Sponsor



Sponsor
J.C.C. Fund of The Japanese Chamber of Commerce and Industry of New York
Additional Support provided by:
Tokio Marine America