Everything You Want to Know About Mushrooms
Some mushrooms are prized for their culinary or medicinal value, whether thrown together in a sauté or foraged for the psychedelic properties that have earned certain species the nickname "magic mushrooms." Others, often notoriously, can cause disease and even death in both plants and animals. But no matter the reputation of these reproductive fruiting bodies of fungi—each one a part of a much larger fungal community that spends most of its life underground—mushrooms are fascinating structures that have much to teach us.
Here at The New York Botanical Garden, we offer a variety of ways to learn about mushrooms, including classes on mushroom folklore, how to identify different species in the wild, and even how to grow and cook with them at home. In our NYBG Shop, you can purchase books and merch featuring mushrooms, not to mention plenty of other items related to plant life and botany. Our Mertz Library is home to a wide variety of illustrations and texts on mushrooms, including some from our historic collection, and if you're interested in herbarium specimens, be sure to check out our herbarium stories for a behind-the-scenes look at these fascinating organisms.
Of course, one of the best ways to learn about mushrooms is to see them in person. You can find them growing in many locations across our 250-acre grounds throughout the year, whether you're on a self-guided exploration of the Thain Forest or joining a mushroom hunting tour with an expert mycologist. So take some time to slow down, look around you, and discover the world of mushrooms for yourself!
At NYBG we have something for everything you want to know about mushrooms!
Magic Mushrooms to Zombies
Mushrooms provide a wide world of study and learning for scientists—from their psychedelic effects and value in medicinal teas to creating zombie ants and more.
Explore recent NYBG discoveries and events from the world of mycology.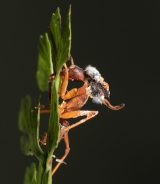 Zombifying Mushrooms from Dr. João Araújo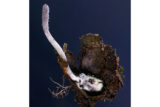 Dr. João Araújo's newest discovery: a Purpureocillium fruiting body emerging from a mummified spider in Brazil's Atlantic Forest, only the seventh member of this fungal genus to be found. Learn more here.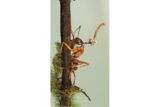 Dr. João Araújo's winning photo from the 2023 BMC Ecology & Evolution Image Competition, Plants & Fungi Category: the fruiting body of a parasitic fungus emerging from an infected insect. Learn more here.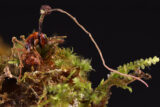 Ophiocordyceps unilateralis growing from an ant (© João Araújo)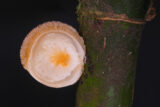 Fungus in the Ascopolyporus genus growing on a scale insect attached to bamboo (© João Araújo)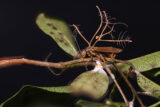 Ophiocordyceps humbertii fruiting bodies emerging from a wasp (© João Araújo)
Hand Lens: Mushroom Collection
Mushroom stories inspired by the fungus specimens of the Steere Herbarium—one of the largest fungi collections in the world with 600,000 specimens—and the mycologists who made it all possible.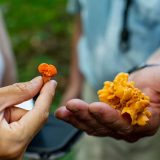 Mushroom Stories from the Archives
Discover stories of mycologists from history, species-specific explorations from our NYBG scientists, and more mushroom tales from the Garden.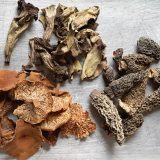 Fungi of New York
Did you know there are at least 500 species of fungi which can be found in NYC? Almost eliminated in NYC before pollution regulations were enacted, today, lichens have recolonized the City with nearly 100 species spread throughout the five boroughs, acting as bio-indicators of improved air quality.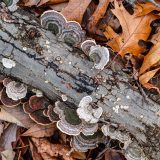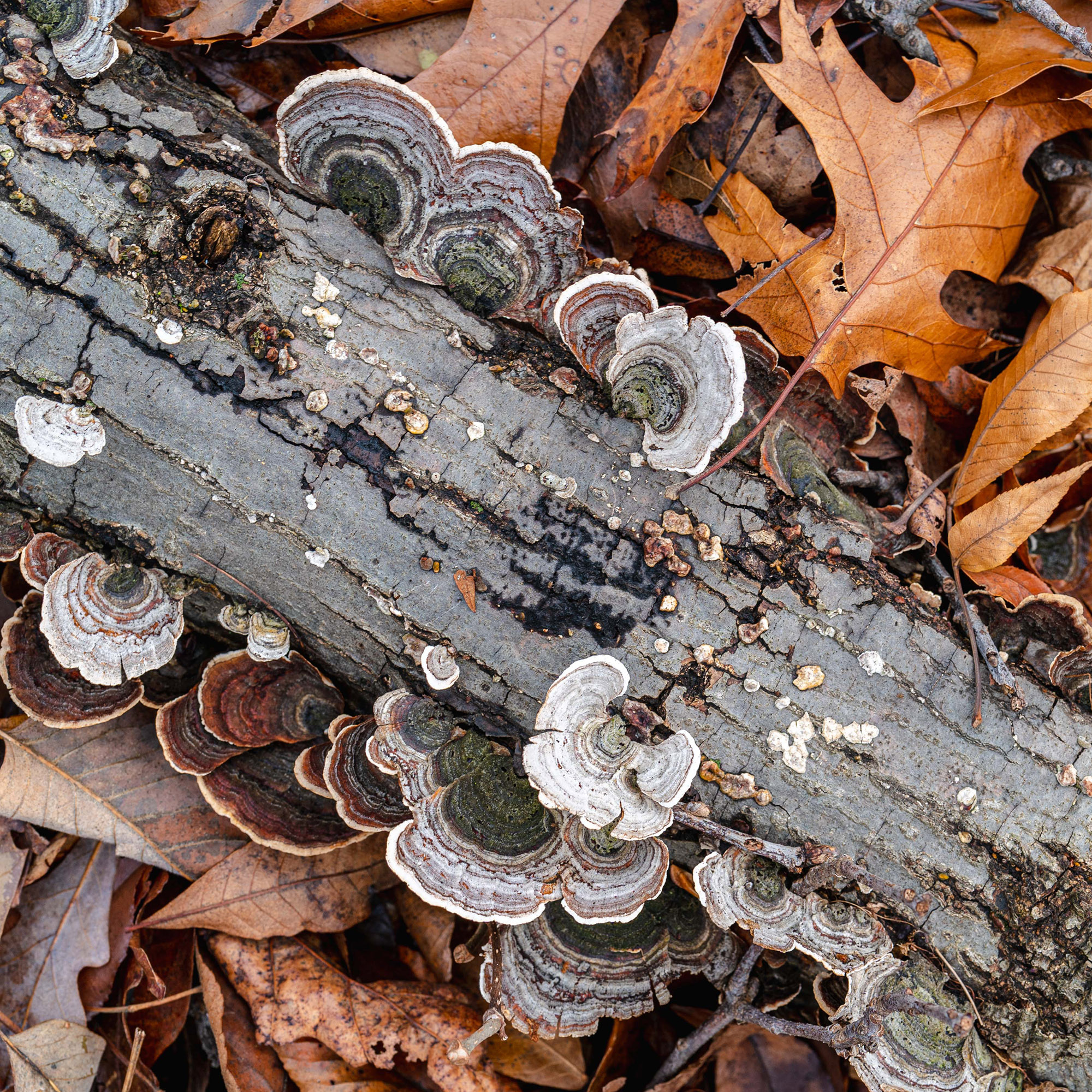 LuEsther T. Mertz Library
Wild Edible Mushrooms, a Brazilian Perspective
Making Mushroom Spore Prints