Plant Talk
Americans with Disabilities Act at 30
James Vickers is the Senior Director of Volunteer Services & Administration at The New York Botanical Garden.
---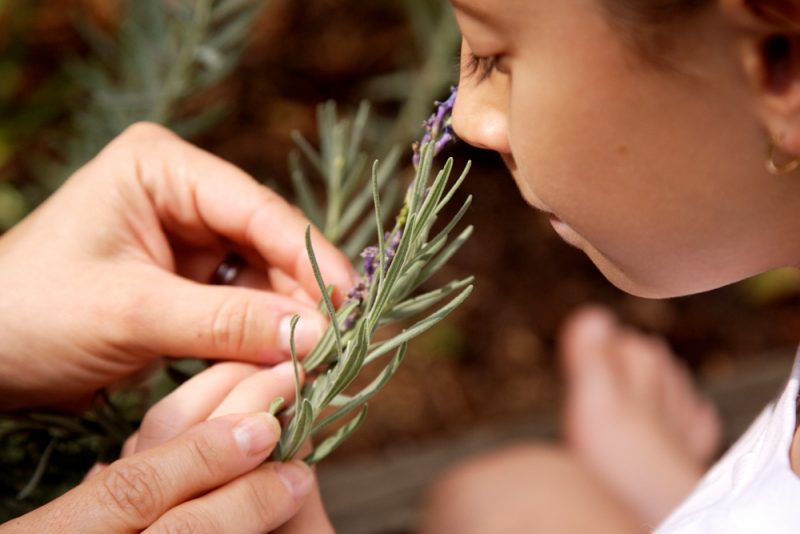 July 26th marks the 30th anniversary of the Americans with Disabilities Act (ADA). This landmark civil rights legislation guarantees people with disabilities equal access and equal opportunity to participate in mainstream American life. This includes the ability to enjoy and explore the wonders of The New York Botanical Garden!

At NYBG, we strive for barrier-free experiences for the disability community. The Garden's Accessibility Committee, consisting of a wide cross-section of departmental and programmatic representation, works to help our entire staff learn about, implement, and strengthen best practices for access and inclusion. Understanding the challenges of the terrain and buildings housed on this 129-year-old National Historic Landmark site informs the avenues and resources we utilize in making the Garden accessible to the diverse community of people with disabilities. This is not the work of a moment; it is foundational to the work of the Garden.
NYBG has long recognized that gardening and horticulture, along with simply being in nature, has positive effects for all of our experiences. Since the opening of the Edible Academy in 2018, we've been able to expand service learning experiences in collaboration with schools and day habilitation programs serving adults with developmental disabilities. And, earlier this year, we launched THRIVE, a program welcoming veterans to NYBG in collaboration with the James J. Peters Veterans Administration Medical Center to learn skills in best gardening practices. The origin of these programs grew from our history of community engagement, such as when returning World War I veterans were invited to the Garden for rehabilitation and learning new skills.
We've worked to include and make diverse voices heard in our public programs, as well. Heidi Latsky Dance performed ON DISPLAY at NYBG last summer. This endurance performance attempts to end the stigma attached to difference by featuring many performers with disabilities. Additionally, our Tour Programs have successfully piloted multi-sensory guided tours for audiences in the disability community. We hope to continue and expand performances and programs like these in the future as COVID-19 related restrictions are lifted.
Here's to the American with Disabilities Act at 30 and celebrating comprehensive nationwide standards to eliminate discrimination and create a legal framework for inclusion for people with disabilities.
Please join the Beyond Barriers: Accessing Nature for People with Disabilities conversation online on July 31, organized by the NYBG Humanities Institute, to learn more. Register here.
Accommodation requests and inquiries can be made to access@nybg.org. Visit NYBG.org/access for additional Accessibility information, including our large print garden map and social guide for people with developmental disabilities.
Hope to see you at the Garden soon!
SUBSCRIBE
Enter your email address to subscribe to this blog and receive updates on new posts.