Plant Talk
Barbie Makes an Appearance in the Mertz Library
Rose Octelene is the Resource Sharing Librarian at the LuEsther T. Mertz Library of The New York Botanical Garden.
---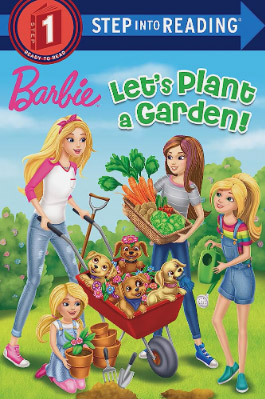 First introduced in 1959, Barbie has since pushed through gender norms, taking on occupations like airline pilot, astronaut, doctor, scientist, athlete, and president. And as Barbie fever takes theaters and the country by storm, you can now add gardener to that list!
Written by Kristen L. Depken, Barbie: Let's Plant a Garden! features easy words for kids in preschool and kindergarten who are eager to read. Newly added to the Mertz Library's Juvenile Members Collection, your little ones can get to know Barbie, her sisters Chelsea and Stacie, and their dog Skipper while joining them on an adventure to plant their first home garden.
While you're here, don't miss out on your chance to peruse all of the other titles in our kids' collection—one that's growing every day! And if you can't make it in person, you can always explore our collections online.
SUBSCRIBE
Enter your email address to subscribe to this blog and receive updates on new posts.