Plant Talk
Improve Your Curriculum with Summer Professional Development for Teachers
Christina Edsall is the Urban Advantage Coordinator at The New York Botanical Garden.
---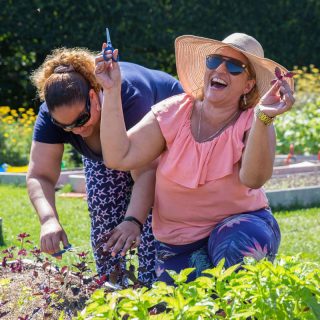 Calling all early childhood teachers! This summer you can step into the botanical world to explore new ways for your students to engage with science, math, and reading. Kicking off on August 2, Seedlings Institute: Nature and Science for Early Childhood Educators can get you started.
In this hybrid (in-person and virtual) course, teachers will consider their own connections to plants and the living environment in the context of food and culture, and leverage their lived experiences to construct understandings of basic plant science and ecology. Each day of the workshop will have a plant part theme (seeds, leaves, flowers, etc.), which will guide our exploration of plant structures and functions and the role of plants in our lives and in the natural world.
Interested in maintaining your school garden? Learn how to get started in another one of our upcoming professional development courses, Plant, Learn, and Grow: School Gardening 201, starting July 26.
This hybrid course provides participants with practical skills, content knowledge, and improved confidence to incorporate a garden into the school learning environment. Participants will learn how to connect planting and maintenance to the learning process, while plant science and ecology concepts are introduced through setup, maintenance, harvesting, and observation activities in outdoor garden settings.
These courses are P-credit and CTLE eligible. Get registered today!
SUBSCRIBE
Enter your email address to subscribe to this blog and receive updates on new posts.