Plant Talk
NYBG Scientist and Trustee Win American Horticultural Society Awards
Stevenson Swanson is Associate Director of Public Relations at The New York Botanical Garden.
---
A senior scientist and a Trustee of The New York Botanical Garden are among this year's recipients of awards presented by the American Horticulture Society (AHS) to individuals, organizations, and businesses that the AHS says represent the best in American gardening.

Michael J. Balick, Ph.D., Vice President for Botanical Science and Director and Philecology Curator of the Institute of Economic Botany, has been named the 2020 recipient of the H. Marc Cathey Award, which is given to an individual for outstanding scientific research that has enriched the field of horticulture. The award is one of the Great American Gardeners Awards that the AHS presents annually.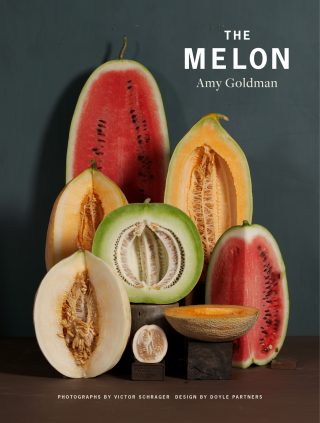 Amy Goldman Fowler, Ph.D., a Vice Chairman of the Board of the Trustees, was named one of only three recipients of an AHS Book Award for The Melon, published in 2019 by City Point Press with photographs by Victor Schrager. The annual AHS Book Awards recognize gardening books published in North America that the judging committee considers outstanding based on the books' writing style, authority, accuracy, and physical quality.
In naming Dr. Balick the Cathey Award winner, the AHS noted that since joining the Botanical Garden in 1980, he has studied the relationships among plants, people, and culture—the field known as ethnobotany—and floristics, the study of botanical diversity within a specific region. Most of Dr. Balick's research is in remote regions of the tropics, where he works with indigenous cultures to document plant diversity, knowledge of its traditional use, and evaluation of the potential of botanical resources for broader application and use. His most recent projects focus on tropical Pacific Islands in Micronesia and Melanesia, where he and his collaborators are documenting the diversity, local use, and management of plant resources in support of a region-wide plan for marine and terrestrial conservation.
Dr. Balick has authored more than 150 scientific papers in peer-reviewed journals and written or edited 28 scientific and general interest books and monographs. He recently completed Ethnobotany of Palau: Plants, People and Island Cultures (with Ann Hillman Kitalong) and Handbook of Poisonous and Injurious Plants, Third Edition (with Lewis Nelson, MD), both of which are to be published this year.
Regarding The Melon, the judges of this year's AHS Book Awards said, "Amy Goldman's personal commitment to growing and preserving heirloom melons, along with her clear expertise, pushed this book into the winner's circle."
Freelance garden writer, photographer, and blogger Amy Campion, one of the judges of this year's Book Awards, added: "Meticulously researched, masterfully written, and beautifully illustrated, The Melon showcases the remarkable diversity within this group of delectable fruits. It was a joy to read."
SUBSCRIBE
Enter your email address to subscribe to this blog and receive updates on new posts.