Cinema Brasileiro Film Series
Select Saturdays & Sundays
Ross Hall, 2 p.m.
In partnership with Cinema Tropical, this curated series of award-winning films and documentaries will explore themes central to Roberto Burle Marx's creative life and times. Various screenings will feature discussions with directors following the film.
Landscape Film: Roberto Burle Marx
Sunday, June 9* & Sunday, September 29
This documentary takes a sensory journey through the art and life of the Brazilian landscape architect and painter best known for the iconic black-and-white mosaic promenades that line Rio's Copacabana Beach.
The film also explores Burle Marx's passion for native flora, and the many new species he discovered on his research and collecting trips. Highlights include the Burle Marx Sitio, Flamengo Park and Moreira Salles Institute in Rio de Janeiro, along with major projects in Recife, Brasilia, France and Venezuela.
*Sunday, June 9 screening followed by conversation with Director João Vargas Penna
(Joao Vargas Penna, 2018, 74 minutes)
About the Director
João Vargas Penna holds a Master's in Film and Television from UCLA. Penna lives in Belo Horizonte, Brazil and works as a filmmaker and visual artist, producing installations, documentaries and TV series focused on the arts, landscapes, and natural and social environments. His works have been exhibited and awarded at festivals around the world including the 5th Mercosul Biennale (Porto Alegre), the It's All True International Documentary Film Festival (São Paulo), the International Short Film Festival of São Paulo, and the Centre Georges Pompidou (Paris).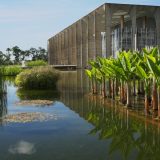 This is Bossa Nova
Saturday, June 15
This is Bossa Nova presents a historical, musical, and informative look into the birth of bossa nova in the 1950s, following the movement to its peak in 1962 when it became a definitively international phenomenon after a Carnegie Hall concert in New York City.
Offering exclusive interviews and performances by Roberto Menescal, Carlos Lyra, João Donato, Alaíde Costa, Johnny Alf, Kay Lyra, Leny Andrade, Chris Delano, Joyce, Sergio Ricardo, and Billy Blanco—all participants of the era and some contemporary followers—This Is Bossa Nova contains archival images of concerts and international performances of both those Brazilian and foreign artists who participated in the bossa nova movement.
(Paulo Thiago, Brazil, 2007, 126 minutes)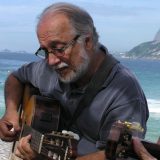 Reaching for the Moon
Saturday, June 22*
Director Bruno Barreto (Dona Flor and Her Two Husbands) brings 1950s Rio de Janeiro to life in this beautifully drawn tale of poet Elizabeth Bishop and her tragic love affair with architect Lota de Macedo Soares, who designed Rio's famed Flamengo Park and gave Roberto Burle Marx one of his first big commissions.
As alcoholism, geography, and a military coup roil the tempestuous relationship between the reserved Bishop and the bohemian Lota, the film provides an intimate snapshot of two remarkable artists searching for inspiration and love.
(Bruno Barreto, 2013, 118 minutes)
*Additional screening on Friday, June 21 at 2pm as part of the Elizabeth Bishop Poetry Symposium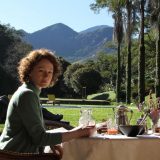 Vinicius
Saturday, July 6
Vinicius de Moraes (1913-1980) was a cultural force—a poet, playwright, film critic, songwriter, performer, and diplomat—and a man who married nine times! He co-wrote The Girl from Ipanema and many other samba and bossa-nova standards.
His play Orfeu da Conceição was adapted into the Oscar-winning 1958 film, Black Orpheus, for which he also co-wrote several classic songs.
This award-winning documentary takes a long, loving look at the life, work, relationships, and love-affairs of a true Brazilian icon, intercutting archival footage, revealing interviews and performances of his songs by famous Brazilian artists.
(Miguel Faria Jr, 2005, 122 minutes)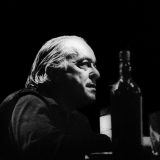 That Man from Rio
Saturday, July 20
An on-leave airman (John Paul Belmondo) gets mixed up in an international art heist and follows his kidnapped and drugged archeologist girl (Francoise Dorleac) from Paris to Brazil, improvising her rescue from possibly cultish thugs.
With its non-stop witty action, an Oscar-nominated script, and exotic eye-candy locations, the film was a major influence for Spielberg and Lucas as they developed the Indiana Jones franchise.
 "Takes your breath away. A most beguiling exaltation of the absurd."  NYT
(Philippe de Broca, 1968, 115 minutes)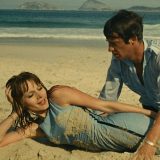 A Casa do Tom
Saturday, August 3
"All of my work is inspired by the Atlantic Forest," said composer, pianist, songwriter, arranger and singer Antonio Carlos ("Tom") Jobim. Sometimes called the George Gershwin of Brazil, he is the artist most responsible for turning bossa nova into a global sensation.
In this extraordinarily personal documentary directed by his wife, Jobim speaks about his love for the nature of the Mata Atlantica and its influence on his music. In fact, his Rio home, the title of this film, is built on the edge of Rio's Botanical Garden, which rises up the slopes of Corcovado. Shot in New York, Rio, and the family ranch in Poço Fundo, and incorporating previously unreleased material, the film shows intimate family moments, the birth of famous songs, parties at home with other musicians, and even Jobim in pajamas leading an "expedition" in the woods.
(Ana Jobim, 2007, 58 minutes)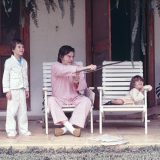 Templo Verde
Saturday, August 17
Templo Verde (Green Temple) has at its center a very special garden where thousands of plant species are sheltered, some endangered.
Featuring the participation of landscape artist Cecilia Beatriz da Veiga Soares, biologists Gustavo Martinelli and Henrique Rajão, and nature photographer João Quental, the documentary guides us through the diversity and exuberance of the flora and fauna of Rio de Janeiro's iconic Botanical Garden. The Garden is located between the Floresta da Tijuca (Tijuca Forest) and urban Rio de Janeiro, consequently provoking reflection on the fate of a rainforest surrounded by city, the risks and challenges for its conservation, and the need for public awareness in order to preserve what remains of the native flora and fauna of Rio's Mata Atlântica.
(Luiz Eduardo Lerina, 2019, 58 minutes)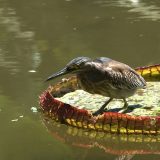 Margaret Mee and the Moonflower
Saturday, August 31
Discover the work and legacy of botanical illustrator Margaret Mee in the documentary Margaret Mee and the Moonflower.
The British-born artist spent more than 36 years in Brazil, completed fifteen expeditions into the Amazon rainforest, and produced over 400 illustrations of Brazilian flora, works that are now central to contemporary botanical science research. Drawing on her diaries, interviews, and narratives, the film reveals a tireless advocate for the preservation of Brazilian rainforests and an artist not afraid to command her craft in defense of environmental conservation.
(Malu de Martino, 2012, 78 minutes)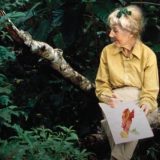 Amazonia: The Awakening of Florestania
Saturdays, September 14 & 21

Amazonia: The Awakening of Florestania (Amazônia: o despertar da florestania) is a documentary that brings to light the ways in which the Amazon rainforest, and nature itself, has been treated in Brazil since the turn of the 20th century.
Bringing together testimonies from many different sectors of Brazilian society, including those of indigenous leaders, environmentalists, representatives of the third sector, journalists, artists, intellectuals and many more, Amazonia: The Awakening of Florestania tracks the ideologies of those who have been fighting to preserve one of Brazil's most precious legacies. The film leads to the rise of the concept of "Florestania," or "forestship" – a word that synthesizes concepts of citizenship and forest rights to speak to something that may be, in many ways, the genetic code of humanity.
(Christiane Torloni and Miguel Przewodowski, Brazil, 2018, 111 min. In Portuguese with English subtitles. Parental guidance suggested)