Roberto Burle Marx: Innovation and Activism
Friday, September 13, 2019
11 a.m.–12:30 p.m.
Three thought-provoking scholars explore unique aspects of Brazilian modernist Roberto Burle Marx—the visionary landscape architect and conservationist whose bold aesthetic fused nature, culture, history, and art into landscapes he hoped could change cities and society.
After the morning session, visit Brazilian Modern: The Living Art of Roberto Burle Marx.
*Students with a valid Student ID are invited to attend this event free of charge with an RSVP.
Please enter the Garden through the Mosholu Entrance, 2950 Southern Boulevard, Bronx, NY 10458, and check in at Ross Hall.
Bruno Carvalho
Co-Director of the Harvard Mellon Urban Initiative, Professor of Romance Languages and Literatures, and Faculty Affiliate in Urban Planning and Design at Harvard University
Presentation:
"From the Embodied to the Planetary: Scales of Belonging in Burle Marx's Brazil"
Between the 1940s and the 1970s Brazil underwent a period of major infrastructure construction and urbanization. Various projects were conceived with regional and continental scales in mind. The new capital of Brasília, for example, played a role in the integration of the Amazonian region to major metropolitan centers in the Southeast. In this broader context, Burle Marx's landscape architecture stands apart for mobilizing a different set of forms of being and belonging, which included embodied scales (bodies, plants) as well as the planetary (earth systems, ecologies). In a contemporary moment when authoritarians have been making successful appeals to a sense of belonging to the idea of a nation, rather than to a place, how can Burle Marx's work help us to articulate alternate forms of belonging grounded on the territorial (cities, ecosystems) rather than on more abstract modes of identity?
Bruno Carvalho is Professor of Romance Languages and Literatures and African and African American Studies at Harvard University, Affiliate Professor at the Graduate School of Design, and co-Director of the Harvard Mellon Urban Initiative. His research and teaching interests range from the early modern period to the present, and include literature, culture, and the built environment, with a focus on Brazil. He has published widely on topics related to poetry, film, architecture, cartography, city planning, environmental justice, race, and racism. A Rio de Janeiro native, Carvalho previously taught at Princeton University (2009–2018). His Porous City: A Cultural History of Rio de Janeiro (2013) won the Brazilian Studies Association Roberto Reis Book Award in 2014. Carvalho is co-editor of publications like Occupy All Streets: Olympic Urbanism and Contested Futures in Rio de Janeiro (2016) and Essays on Hilda Hilst: Between Brazil and World Literature (2018).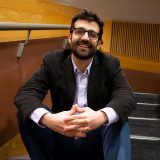 Gareth Doherty
Associate Professor of Landscape Architecture and Director of the Master in Landscape Architecture Program, Harvard University Graduate School of Design
Presentation:
"The Garden has Left the Hand of the Gardener…"
This talk is based on Roberto Burle Marx's own words as included in a collection of his lectures delivered on international speaking tours. One of the most important landscape architects in the history of landscape architecture—and the subject of countless books, articles, exhibitions, and even television programs—few of Burle Marx's own words have been published. The lectures address topics central to Burle Marx's understanding of landscape architecture such as composition, ecology, and lighting. These lectures offer a surprising insight into Burle Marx's way of thinking and working that challenge preconceptions about his work. In a lecture entitled, The Garden as a Form of Art, Burle Marx declares that "The function of the landscape architect today is to make known the part a garden has to play in the cities of our lives." The lectures illustrate Burle Marx not just as a gardener, botanist, and artist but as an urbanist who had the great ambition to use landscape architecture to bring about radical change to cities and society.
Gareth Doherty is Associate Professor of Landscape Architecture and Director of the Master in Landscape Architecture Programs at Harvard University Graduate School of Design. Doherty's research and teaching focus on the intersections between landscape architecture and anthropology. Doherty's recent research projects have centered on landscape-related practices at various sites across the postcolonial and Islamic worlds, specifically in the Arabian peninsula, West Africa, Latin America, and the Caribbean. Doherty's books include Roberto Burle Marx Lectures: Landscape as Art and Urbanism (Lars Müller Publishers, 2018), and Paradoxes of Green: Landscapes of a City-State (University of California Press, 2017).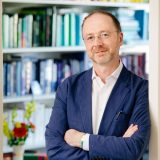 Luisa Valle
Doctoral Candidate in Art History, City University of New York
Presentation:
"The Modernism of Roberto Burle Marx, or the Importance of Memory for Imagining the Future"
Roberto Burle Marx imagined a modern Brazilian future by bridging 19th- and 20th-century art histories as well as local and global strategies of art making. Influenced by scientific illustrations of Brazilian floral specimens, the geometric postulates of modernist architecture, picturesque painting techniques, and imperial Brazilian landscape design, his gardens challenged outdated interpretations of his medium—nature—as an essential and ahistorical mark of Brazil's "modified" modernism. Instead, by fusing nature and culture, history and modernity, European and Brazilian art, landscape, and architecture, Burle Marx's work reminds us of the importance of memory to construct the future of Brazil and the world.
Luisa Valle is a doctoral candidate in Art History at The Graduate Center, City University of New York. Her research focuses on Latin American architecture and its implications for art production from the region, with a special interest in the local, national, and global contexts of modernism. She has published articles on Mary Vieira and concretism, Roberto Burle Marx and the synthesis of the arts, and on Thomas Hirschorn's Gramsci Monument. Currently, she is finishing her dissertation, entitled "The Beehive, the Favela, the Mangrove, and the Castle: Modern Architecture in Rio de Janeiro, 1885–1945." She has received several fellowships, including an Avery Foundation/The Bronx Museum of the Arts Curatorial Fellowship, and has taught art and architectural history at the City College of New York and Hunter College.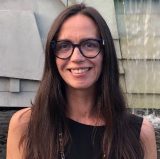 Presented by The Humanities Institute
Supported by The Andrew W. Mellon Foundation