WorldPride Night
June 15, 2019
6:30-10:30 p.m.
Welcome WorldPride to NYC with a Night of Celebration at the Garden
NYBG is proud to take part in this City-wide celebration with a very special WorldPride Night inspired by its exhibition, Brazilian Modern: The Living Art of Roberto Burle Marx. Join us for an evening full of Brazilian art, culture, design, and more with caipirinhas, samba dancing, and music from top Brazilian artists and DJs hosted by famous Brazilian drag queen Pietra Parker.
Ticket Information
Non-Member $38 / Member $28 (Adults 21 and over)
Advanced purchase recommended to guarantee admission; events do sell out. This event is rain or shine.

Entertainment Line-Up
6:30–10:30 p.m. – Brazilian Modern exhibition viewing*; cash bar featuring Caipirinhas and Brazilian-inspired fare for purchase
6:30–8:30 p.m. – DJ Béco Dranoff gets the party started
7–7:30 p.m. – Samba parade led by Fogo Azul
7:30–8 p.m. – Interactive Samba Session with Grupo Ribeiro
8:30–10 p.m. – Liniker e os Caramelows performance
*Library Building open until 8 p.m.

Liniker e os Caramelows 
As a trailblazing trans black woman fronting one of Brazil's hottest soul bands, vocalist Liniker Barros makes a statement with her husky voice, impeccable outfits, theatrical performance style and visible, visceral pride.
Liniker e os Caramelows blends a multitude of musical styles into what they call "funzy," an infectious fusion that's groovy, funky, and always danceable. First breaking onto the scene in late 2015 with "Zero"—a self-produced hit that's had 23 million views—the band performs at Lollapalooza Brazil this spring before kicking off their world tour.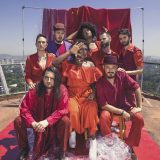 DJ Béco Dranoff
New York based and São Paulo born, Roberto Béco Dranoff has been active for over 30 years in international music, cultural and entertainment projects.
His career credits include Grammy™ and Oscar™ nominated projects, label Founder and Artistic Director, record producer and music supervisor, documentary and TV producer, festival curator and radio host. As a DJ, Dranoff has performed at NY Fashion Week, Central Park Summerstage, Lincoln Center's Out-Of-Doors, Sydney Festival, Austin's SXSW, Rio's Jazz & Bossa Festival, and clubs in New York, São Paulo, Beijing, and Tokyo.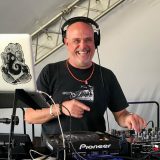 Pietra Parker
Pietra Parker is the stage name of Doug Gam. She is a drag performer and host born in Rio de Janeiro, Brazil. This New York City-based artist is inspired by the glamorous and empowered latin women from Brazil.
Even though she was always close to the drag community in New York City and Brazil, she only started her career in 2018 and is now one of the greatest new entertainers in the community, having performed with the legendary Brazilian drag sensation Pabllo Vittar and the Brazilian comedian Whindersson Nunes. In her own words, "Pietra Parker is sweet, kind, smart and sexy. She likes to give life in all of her performances and to make sure that everyone is having a great time and being entertained."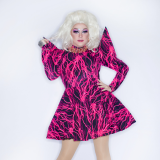 Fogo Azul
Fogo Azul (Blue Fire) is a New York City-based all-women Brazilian Samba Reggae drum line.
Fogul Azul was born at the intersection of founder and Buffalo, NY native, Stacy Kovacs' passion for Samba Reggae, her deep respect for its cultural roots as a music of protest and resistance, her belief and activism in support of gender equality and her sense of civic duty in the current environment to publicly awaken and inspire women to resist oppression and exercise their power to uplift society—loudly.
Launched in 2016 as an extension of Marcus Santos's Samba Reggae-based Grooversity education project, Fogo Azul NYC is an age and ethnically diverse community of women who span the drummer spectrum from novice to professional.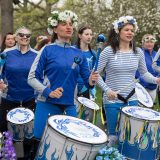 Quenia Ribeiro and Grupo Ribeiro
The talented dancers and musicians of Grupo Ribeiro entertain audiences of all ages and backgrounds with interactive performances. Director/dancer/choreographer Quenia Ribeiro, a Rio native who has performed at festivals throughout Brazil and the U.S., teaches samba and Afro-Brazilian dance at New York City's Ailey Extension.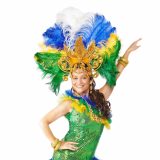 Enjoy Caipirinhas and Other Refreshments
Enjoy drink specials featuring Brazil's national drink, the caipirinha, along with beer, wine, and more for sale. Plus, grab a bite to eat from Merenda, our Brazilian-inspired food truck.
Specialty Cocktails
Caipirinha
Enjoy our take on Brazil's national cocktail, made with cachaça, sugar, lime, and pineapple—or request a classic caipirinha made to order.
Guava Caipiroska
A refreshing take on the caipirinha made with vodka, sugar, lime, guava and pineapple.