The Living Art of Roberto Burle Marx
Saturday, June 8, 2019 – Sunday, September 29, 2019
Lush gardens and colorful art inspired by the Brazilian modernist's love of plants
Discover the fascinating life and enduring legacy of Roberto Burle Marx (1909–94), one of the most influential landscape architects of the 20th century.
This first-ever large-scale horticultural tribute to Burle Marx features boldly modern and vibrantly colorful garden designs as well as a curated gallery of his paintings, prints, drawings, and textiles. Music, dance, and film bring to life the sights and sounds of Rio de Janeiro, the "Cidade Maravilhosa" that framed Burle Marx's life and work in Brazil.
"Plants Really Moved Him" – Raymond Jungles, Guest Designer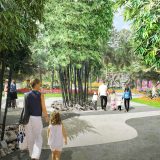 First-Ever Large-Scale Horticultural Tribute
Lush gardens designed by contemporary landscape architect Raymond Jungles, FASLA, a protégé of Burle Marx feature strikingly patterned paths and other design elements surrounded by plants characteristic of Burle Marx's pioneering work such as bromeliads, elephant's ears, palms, and many more.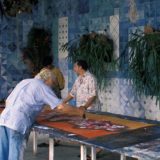 Art and Garden Lifestyle
See Burle Marx's colorful art, including vibrant paintings, drawings, and tapestries, curated by Edward J. Sullivan, Ph.D. Also discover the Sítio, where he lived, worked, and famously entertained friends and colleagues, many of whom were leading botanists, artists, and cultural figures in Brazil and worldwide.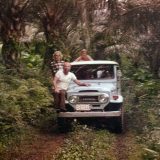 Environmental Conservation in Brazil
Explore Burle Marx's love of plants and his environmental advocacy, as well as plants of particular ethnobotanical and economic importance in Brazil and the work of NYBG's scientists in the region.
Exhibition Sponsors: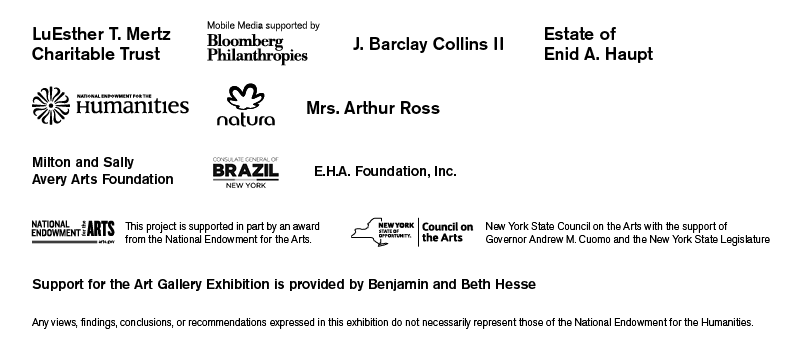 Header image: Photograph by Luiz Knud Correia de Araújo, Archive of Luiz Antonio Correia de Araújo