Plant Talk
Pink Never Dyes: International Postage Stamps Colored Pink
Cosette Patterson is the Digital Content Coordinator at The New York Botanical Garden.
---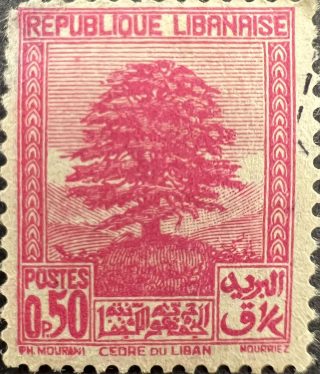 Everyone knows the excitement of opening up the mailbox and spotting a letter—wedged between a pile of bills, addressed in handwriting, with a fun stamp that only a great friend would select. Maybe they're overlooked in favor of contents within the envelope, but stamps have their own stories to tell.
"Postage stamps are more than just a way to send mail," said Rose Octelene, NYBG's Resource Sharing Librarian. "[They're] a form of expression and education—history, art, geography, lithography."

The stamps in this slideshow are held within the Mertz Library, and come from the philatelic collection of James L. Luteyn, who was NYBG's senior curator from 1989–2007. Luteyn began collecting stamps in the 1950s, including stamps from around the world, especially those that focused on issues that related to the United States and United Nations. When he joined NYBG in 1975, Luteyn's collection broadened to encompass botanical stamps, which he amassed either through his own clippings and travels, or from exchanges with colleagues.
As you look through the slideshow, you'll come upon a triangular-shaped stamp—a rare find in our collection. The first triangular stamps were issued in 1853 by a British colony that occupied the Cape of Good Hope, in present-day South Africa. These oddly shaped stamps were evidently made to help illiterate postal clerks easily identify letters that originated within the colony, as opposed to those sent from overseas. The triangular hibiscus stamp included in the slideshow is from the Pitcairn Islands, which are British Overseas Territories located in the Pacific Ocean.








With the recent announcement of PANTONE's new Color of Biodiversity, a bright pink, we've selected several fuchsia favorites for your perusal. Each stamp depicts unique flowers or fungi, whose scientific names were recorded upon cataloging to ensure they are easily located within the collection. Even if you haven't had a letter come in the mail for a while, these botanical stamps should cheer you up!
SUBSCRIBE
Enter your email address to subscribe to this blog and receive updates on new posts.