A Seat at the Table Symposium
Saturday, June 18, 2022
10 a.m.–12:30 p.m. | At the Garden
With Natalie Baszile, Jessica B. Harris, Gail Myers, Matthew Raiford, and Karen Washington
Two compelling sessions on African American farmers explore how Black farming informs our history and culture—across America and here in New York. A Seat at the Table reflects the long and ongoing struggle by Black farmers to acquire and keep their farms, and regain their rightful place in America's farming history.
Presented by the Humanities Institute with generous support from The Mellon Foundation
Celebrating the African American Farmer:
Natalie Baszile in Conversation with Dr. Jessica B. Harris
Natalie Baszile, author of the 2021 anthology We Are Each Other's Harvest, sits down with food historian and scholar Dr. Jessica B. Harris for a live conversation in Ross Hall. Their wide-ranging dialogue will cover topics from the historical perseverance and resilience of Black farmers and their connection to the American land, to the generations of farmers who continue to farm despite systemic discrimination and land loss.
Stories from the Farm:
Moderated by Karen Washington
Farmer, urban gardener, and activist Karen Washington moderates a multigenerational panel devoted to stories of Black farmers from many historical perspectives: North and South, upstate and the Bronx, sharecroppers to family growers and urban farmers. Panelists—including Gullah Geechee "chefarmer" Matthew Raiford, farmer/cultural anthropologist Dr. Gail Myers, and farmer Kadeesha Williams—will give historical and contemporary context for Black farmers' contributions to communities and food justice movements in urban and rural America.
Natalie Baszile is an author, filmmaker, and food justice activist. Her award-winning novel Queen Sugar was adapted for television by director Ava DuVernay and co-produced by Oprah Winfrey for OWN. Baszile holds a M.A. in Afro-American Studies from UCLA and is a graduate of Warren Wilson College's MFA Program for Writers. She lives in San Francisco.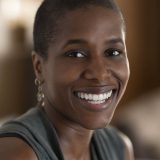 Dr. Jessica B. Harris is America's leading scholar on the food and foodways of the African Diaspora. In 2020 she received the James Beard Lifetime Achievement Award, and last year her 12th book on food, High on the Hog, inspired a four-part Netflix series that earned raves from The New York Times, Esquire, and others. Dr. Harris was named one of Time magazine's 100 Most Influential People of 2021.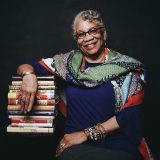 As a community organizer and advocate, Karen Washington has helped turn empty Bronx lots into community gardens, spoken out for garden protection and preservation, and launched City Farms Market in the Bronx. Washington co-founded Black Urban Growers to support Black growers in urban and rural settings.
She received the James Beard Leadership Award in 2014 and is currently on the boards of The New York Botanical Garden, Farm School NYC, Greenworker Cooperatives, and Soul Fire Farm. Washington is co-creator and organic grower at Rise & Root Farm in Chester, New York.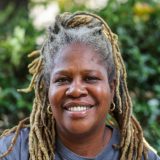 Dr. Gail P. Myers has researched and documented stories of African American farmers, sharecroppers, and gardeners for the past 20 years. In 2004 she co-founded Farms to Grow, Inc. in Oakland to support Black farmers, later launching the Freedom Farmers Market in 2013. Dr. Myers consults with universities, national organizations, and government agencies on Black farmers' material culture and foodways. Her upcoming documentary, Rhythms of the Land, voices the life stories of African American farmers, sharecroppers, gardeners, and basket weavers.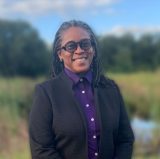 Matthew Raiford is a celebrated chef, horticulturalist, and owner of Gilliard Farms. His 2021 cookbook Bress 'n' Nyam ("Bless and Eat" in the English-based creole of the Gullah Geechee people) pays tribute to the land, food, and heritage that has nurtured his family for seven generations. A 2018 James Beard Awards semifinalist for Best Chef in the Southeast, Raiford has been featured in the New York Times, Bon Appetit, and Southern Living.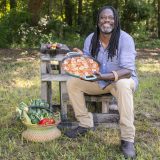 Farmer/activist Kadeesha Williams is a former Bronx Green-Up Community Horticulturist/Urban Agriculturist with more than eight years' experience in urban agriculture, education, and training. In 2020, the Bronx native realized her dream of honoring her heritage and family identity in urban farming by founding the Iridescent Earth Collective—a BIPOC- and Queer-centered educational farm group that grows food upstate to help feed Bronx communities.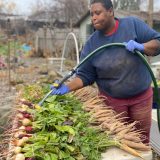 Register for Free
Please enter the Garden through the Mosholu Gate, 2950 Southern Blvd., Bronx NY, 10458, and check in at Ross Hall.
This event is now at capacity.
RSVPs for this event are now closed.