Placed throughout the Garden, tables designed by artists living or working in the Bronx will bring to life stories about the exhibition's featured plants and other notable edibles. Each uniquely designed table will celebrate the cultural and historical significance of crops and plant-based food traditions and will encourage sitting, sharing, and storytelling.
Visitors will be prompted to share their own food stories in the form of recorded video or audio messages, or leaving messages, drawings, or recipes at the tables. These participatory components will be shared on-site and electronically throughout the duration of the exhibition.
Selected artists:
Priscilla Aleman
Noble Dre Ali
Ariel Alvarez
Santina Amato
Blanka Amezkua
Gayle Asch
William Bentley
Leenda Bonilla
Reina Mia Brill
Michele Brody
Odalys Burgoa
Francesca Capone
Jill Cohen-Nuñez
Carlos Wilfredo Encarnación
Nicky Enright
Eric Escalante
Laura Álvarez Fernández
Elizabeth Hamby
Shawn Hill
Emily Henretta
Anthony Joseph
Catherine Herrick Lewis
Matthew López-Jensen
Ruth Marshall
Yoshiko Mori
Lovie Pignata
Joely Saravia
Sylvia Vigliani
Dina Weinberg
Natalie Wood
A selection of submissions by participating artists.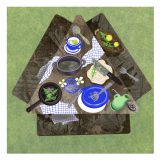 Design created by Lovie Pignata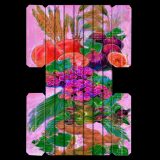 Design created by Gayle Asch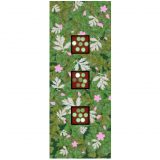 Design created by Yoshiko Mori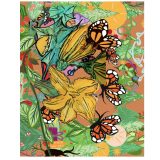 Design created by Odalys Burgoa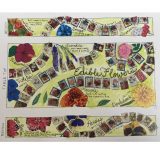 Design created by Reina Mia Brill