Out of the Woods: Celebrating Trees in Public Gardens
The Third New York Botanical Garden Triennial
November 18, 2017 – April 22, 2018
10 a.m. – 6 p.m.
The Best of Contemporary Botanical Art in the Ross Gallery
Out of the Woods is the third of NYBG's triennial exhibitions with the American Society of Botanical Artists, which is headquartered here at the Garden. Forty-two selected artworks capture strikingly detailed images of trees, all of them cultivated in public gardens and arboreta throughout the U.S.–including at NYBG– and around the world.
Working in watercolor, oil, graphite, colored pencil, and ink, an international collection of artists has depicted everything from seed pods, to branches and bark, to an entire forest floor. Several contributors are graduates of NYBG's Botanical Art and Illustration Certificate Program.
To learn more and to view the artwork online, visit asba-art.org. A full-color exhibition catalog will be available at NYBG Shop and online in November.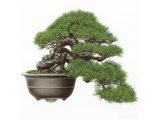 Gold Medal Winner: Asuka Hishiki, Black Pine Half-Cascade-Style Bonsai (2015–17), Pinus nigra, Omiya Bonsai Art Museum, Saitama, Japan, Oil on paper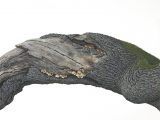 Silver Medal Winner: Lucy Martin, Bigleaf Maple with Inky-Cap Mushrooms (2017), Acer macrophyllum, Coprinellus sp., University of California Botanical Garden, Berkeley, California, Gouache on paper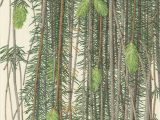 Bronze Medal Winner: Ingrid Finnan, Snake Branch Spruce (2016), Picea abies 'Virgata', The New York Botanical Garden, Bronx, New York, Oil on paper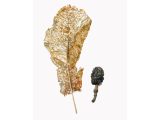 Honorable Mention: Alexandra Negoita Vulcu, Bigleaf Magnolia (2017), Magnolia macrophylla, Hortus Conclusus, Stone Ridge, New York, Watercolor and acrylic ink on paper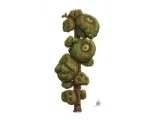 Honorable Mention: Barbara Oozeerally, Stone-Oak (2017), Lithocarpus pachyphyllus, Caerhays Estate, Gorran, St. Austell, England, Watercolor on paper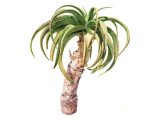 Honorable Mention: Beverly Fink, Tree Aloe (2017), Aloe thraskii, Marie Selby Botanical Gardens, Sarasota, Florida, Watercolor on paper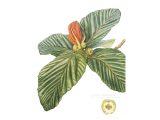 Honorable Mention: Beverly Allen, New Guinea Dinner Plate Fig (2016), Ficus dammaropsis, The Royal Botanic Garden Sydney, Sydney, Australia, Watercolor on paper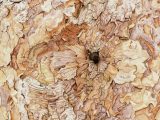 Ann S. Hoffenberg, Paperbark Maple (2017), Acer griseum, Rutgers Gardens, New Brunswick, New Jersey, Watercolor on paper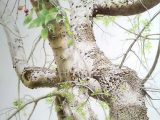 Heidi Snyder, Canyon Hackberry (2017), Celtis laevigata var. reticulata, Arizona-Sonora Desert Museum, Tucson, Arizona, Colored pencil on film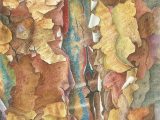 Lizzie Sanders, Paperbark Maple (2014), Acer griseum, Royal Botanic Gardens, Kew, London, England, Watercolor on paper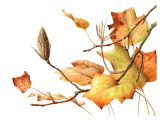 Esmée Winkel, Leiden's 300-Year-Old Tulip Tree in Autumn (2016), Liriodendron tulipifera, Hortus Botanicus Leiden, The Netherlands, Watercolor on paper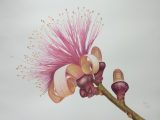 Julie Messenger, Shaving Brush Tree Bloom (2015), Pseudobombax ellipticum, Naples Botanical Garden, Naples, Florida, Watercolor on paper