Blues, Brews, & Botany
Saturday, September 22, 2018
11 a.m. – 5 p.m.
Now in its third year, Blues, Brews, and Botany is back! Join us for a flight of beers on the beautiful Conservatory Lawn as we celebrate the first day of fall with music, tastings, and botanical-inspired fun. Purchase a commemorative Sampling Mug to enjoy unlimited tastings of a variety of palate pleasing brews from New York State and beyond, then explore the botanical side of beer with a lineup of activities and games. Plus, catch a viewing of NYBG's latest exhibition Georgia O'Keeffe: Visions of Hawai'i in its final weeks.
Advance purchase recommended to guarantee admission; events do sell out.
Non-Member Pricing
$48, includes commemorative Sampling Mug ($20) and All-Garden Pass ($28)
Member Pricing
$20, commemorative Sampling Mug; All-Garden Pass free for Members
Program Partner: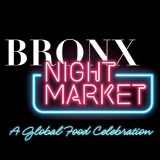 Tickets are for adults 21 and over. Tickets include all special weekend activities plus All-Garden Pass admission, which includes access to the Enid A. Haupt Conservatory, Tram Tour, and more.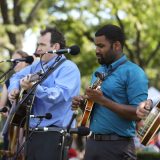 Blues
Sets at 12, 1, 2, & 3 p.m.
As you sample your brews, chill out to some live blues music. Bands to be announced.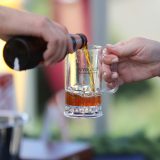 Enjoy unlimited samples of more than 40 craft brews and ciders from more than a dozen purveyors. Full size beer, wine and other refreshments are available for purchase.
Participating breweries to include*:
Captain Lawrence Brewing
Coney Island Brewing Co.
Empire Brewing Company
Fire Island Beer Co.
Ithaca Beer Co.
Keegan Ales
Lake Placid Craft Brewing Co.
Peak Organic Brewing Company
Revolution Brewing
Saranac Brewery
Shipyard Brewing Co.
Two Roads Brewing Company
21st Amendment Brewery
1911 Original Hard Cider
And more to come!
*Subject to change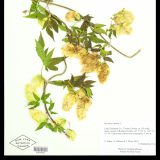 Botany
Explore the botanical side of beer with a lineup activities and games.
(Left: A hops specimen from the Steere Herbarium.)
Brews Clues! Garden Scavenger Hunt
Explore the Garden looking for clues as you answer a series of mystery plant questions—all about beer! Complete the challenge to win your very own plant baby to take home.
The Botany of Beer: Beyond the Hops
1, 2, & 3 p.m.
This talk reveals and celebrates the diversity of organisms that have been used in making different beers. Explore the evolution of beer from the meads and gruits of antiquity, to the sacred and medicinal beers of indigenous peoples, to microbrews and more "extreme" beers of today. Learn surprising facts about barley, hops, and some unexpected animals that have found their way into the world's oldest and most widely consumed alcoholic beverage.
Lawn Games
Take a break from the botanical fun and relax with some classic lawn games like Giant Jenga, ladderball, cornhole, giant chess, hula-hoops, and ring toss.