Kids Get Cosmic!
April 10–October 31, 2021
10 a.m.–5:30 p.m.
Everett Children's Adventure Garden
Included in all ticket types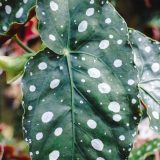 Nature Scavenger Hunt
Pick up a Scavenger Hunt pamphlet with fun, self-guided activities including searching for plants with the infinite dot patterns that inspired Kusama and drawing items from nature in the style found in Kusama's early sketchbook.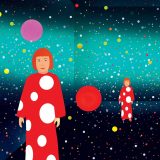 Story Time
Saturdays & Sundays; 11 a.m., 1 p.m., 3 p.m.
Discovery Center Plaza
Kids and their families enjoy a reading of Yayoi Kusama: From Here to Infinity. Filled with reproductions of Kusama's art, this colorful book tells the story of an artist determined to cover the world with her dots, from here to infinity. For ages 4–8.
Stay tuned for special readings planned with author Sarah Suzuki and illustrator Ellen Weinstein.
Illustration © Ellen Weinstein