Kids Get Cosmic!
April 10–October 31, 2021
10 a.m.–5:30 p.m.
Everett Children's Adventure Garden
Included in all ticket types
Observe Pumpkins and Gourds
Starts September 18
Pumpkins and Scarecrows returns to the Everett Children's Adventure Garden with a Yayoi Kusama twist. Families will be able to explore and learn about pumpkins and gourds observing the unique shapes and textures found in the Cucurbit family and create their own clay pumpkin sculpture in a variety of shapes and colors inspired by Kusama's favorite plant, the pumpkin!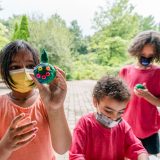 Nature Scavenger Hunt
Pick up a Scavenger Hunt pamphlet with fun, self-guided activities including searching for plants with the infinite dot patterns that inspired Kusama and drawing items from nature in the style found in Kusama's early sketchbook.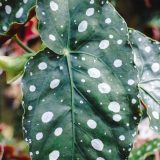 Story Time
Saturdays & Sundays; 11 a.m., 12:30 p.m., 3 p.m.
Seedlings Circle
Kids and their families enjoy a reading of Yayoi Kusama: From Here to Infinity. Filled with reproductions of Kusama's art, this colorful book tells the story of an artist determined to cover the world with her dots, from here to infinity. For ages 4–8.
Illustration © Ellen Weinstein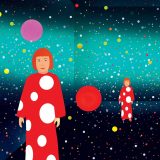 Pot Up a Spooky Flower
Families will be able to take home their own potted pansy (Viola x wittrockiana), with unique, dark-purple flowers that are perfect to display during the Halloween season.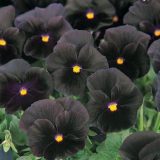 DIY Nature Collection Boxes
Kids can make their own nature collection boxes, special containers to save and organize natural objects found outdoors. They will be invited to decorate their collection boxes with polka dot stamp markers inspired by Yayoi Kusama's art.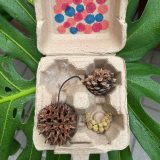 Explore the Microworld on display outside the Discovery Center
The Microworld allows kids to explore images of plants taken by scientists under a high powered microscope, revealing another world of patterns that compliment Yayoi Kusama's cosmic works. Visit our pond, its own microworld of aquatic life in the Children's Garden.