Lilac Weekend
May 6 & 7, 2023
11 a.m.–3 p.m. | At the Garden
As part of our Spectacular Spring Weekends, join us at the Lilac Collection to explore the living collections and participate in seasonal activities.
With spring's bloom playing out on a rapid schedule this year, and sudden warm weather bumping up the flowering of several of our collections by as much as two weeks, hear from Todd Forrest, Arthur Ross Vice President for Horticulture and Living Collections, as he discusses the surprises of 2023's season of renewal. As the season continues to progress, we'll be pointing visitors to the best seasonal spectacles on each weekend.
Open Air Studio
12–3 p.m.
Lilac Collection

Join us for an ongoing drop-in embroidery workshop with local artist Catherine Herrick Lewis.
Catherine Herrick Lewis is an artist, illustrator, and educator living in Brooklyn, NY. Originally from Texas, Lewis studied Art and Art History at The University of Virginia before getting her MFA in Design & Technology at Parsons School of Design. Lewis' creative practice includes illustration, works on paper, and embroidery. An Associate Professor in the Design Program at Hostos Community College CUNY in the South Bronx since 2010, Lewis teaches Illustration, Foundation Drawing, 2D Design, and Web Design.
Image of Year of Study by Catherine Herrick Lewis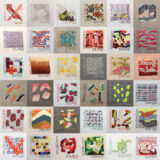 Spring Stoop & Window Box Demonstrations
11 a.m.–2 p.m.
Lilac Collection
Learn how to beautify your stoop or window box through a guided demonstration with Materials for the Arts. Take home your creation to bring a little love to your block!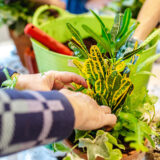 Community Mural Project
May 6 & 7; 11 a.m.–3 p.m.
Mosholu Entrance
Join us to create a Bronx Community Mural that will be on display to the public throughout the year!
Designed by Lady K Fever, this color-by-number project allows us to join together to create a welcoming Bronx-inspired mural for all to enjoy. Come by and pick up a paint brush to showcase your artistry.
Lady K-Fever is a New York City-based street artist, activist, and educator specializing in unique projects that focus on community through collaboration, compassion, liberation, empowerment, and healing. Her artwork has been exhibited at The Bronx Museum and featured in The New York Times and Wall Street Journal.
Image by Lady K Fever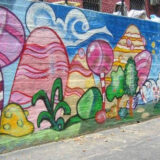 Bronx Arts Ensemble Performance
May 6; 2 p.m.
Garden Grounds
This one-hour performance is presented by members of the Bronx Arts Ensemble, and features repertoire inspired by the natural world.
Bronx Arts Ensemble brings music and related arts to Bronx schools and neighborhoods. They contribute to the cultures of Bronx communities through live performances and innovative arts education that stimulate creativity, imagination, and aspiration.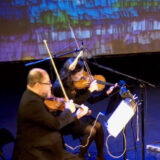 Farmers Market Preview
May 6; 10 a.m.–3 p.m.
Mosholu Entrance
Enjoy a preview of the NYBG Farmers Market, running every Wednesday, May 31–October 25, 2023.
See below for a full list of vendors: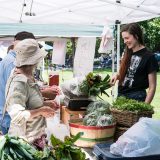 Tours
Join us for seasonal tours of the lilacs and more.
Bird Tour
Saturday only; 11 a.m.
Meet at the Reflecting Pool
Join an expert bird guide from NYC Audubon for a tour of NYBG's diverse landscape to learn why this unique green space is such a vital haven for a great variety of species year-round. NYC Audubon is a grassroots community that works for the protection of wild birds and habitat in the five boroughs, improving the quality of life for all New Yorkers. Participation is on a first-come, first-served basis.