22nd Annual Landscape Design Portfolios Lecture Series: Landscapes on the Edge
Two Mondays, One Thursday, October 5, October 19, October 29, 2020
6:30–7:30 p.m. EDT | Register Online
Three gifted landscape architects—Thomas Balsley, Gina Ford, and Walter Hood—push the boundaries of invention with designs for urban waterfront parks that exhibit an extraordinary confluence of art, science, nature, and narrative.
Thomas Balsley: Hunter's Point South Park & Beyond
October 5, 2020

Tom Balsley, FASLA, is a world-renowned landscape architect whose studio is best known for its fusion of landscape and urbanism into award-winning parks and waterfronts.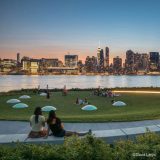 Gina Ford: Design as an Act of Optimism
October 19, 2020

Gina Ford, FASLA, is the cofounder and principal of Agency Landscape + Planning, in Cambridge, MA, a practice dedicated to addressing social equity, cultural vitality and environmental resilience through design excellence.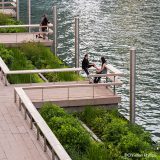 Walter Hood: Landscape and Community
October 29, 2020

As founder and creative director of Hood Design Studio in Oakland, CA, Walter Hood makes urban spaces that resonate with and enrich the lives of current residents while also honoring communal histories.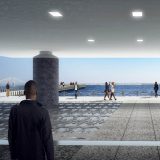 CEUs available: APLD and LA CES
Support generously provided by the Heimbold Family