Spring Uncorked
Saturday, May 18, 2019 – Sunday, May 19, 2019
12–4 p.m.
Enjoy the Perfect Pairing of Springtime Beauty & Local Wines
Featuring wineries from Hudson Valley, Brooklyn, and Long Island, the spring beauty of NYBG sets the scene for this wine lover's weekend. Enjoy samples, listen to live music, and learn the science behind winemaking. Drop by the spring preview of the NYBG Farmers Market for freshly baked goods and other delicious treats.
Wineries interested in tabling can register here.
Ticket Information
Non-Member Tickets
$48; includes a souvenir NYBG wine tumbler ($20) and All-Garden Pass ($28)
Member Tickets
$20; souvenir NYBG wine tumbler only; All-Garden Pass is free for Members
Advance purchase recommended to guarantee admission; sell out is expected. Adults 21 and over; please bring ID. Tickets include all special weekend activities plus All-Garden Pass admission, which includes access to the Enid A. Haupt Conservatory, Tram Tour, and more. Event takes place outdoors and is rain or shine.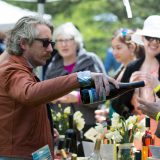 Wine Tasting
12–4 p.m.

Purchase a souvenir NYBG wine tumbler and join us for a flight of palate-pleasing wines from all over New York State.
Participating wineries to include*:
Amour Geneve
Benmarl Winery
Brimstone Hill Vineyard & Winery
Brooklyn Oenology
Brotherhood Winery
City Winery
Clinton Vineyards
Fjord Vineyards
Hudson-Chatham Winery
Mysto Mead
Pazdar Winery
Tousey Winery
Warwick Valley Winery
Whitecliff Vineyard
Winemakers New York
and more to be announced!
* Subject to change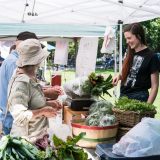 NYBG Farmers Market Preview
10 a.m.–5 p.m.
Get a sneak peek at the vendors for the NYBG Farmers Market, voted one of the top 10 Farmers Markets in NYC by TimeOut New York.
Discover a variety of specialty items and prepared foods for purchase, including infused olive oils, savory jams, tomato sauces, artisan cheeses, and so much more.
Participating vendors to include*:
* Subject to change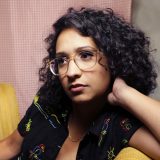 Unwind and Drink Wine: Live Music
12–4 p.m.
While you sample wines from throughout our region, unwind to the original sounds of up-and-coming NYC-area singers and songwriters.
Saturday lineup to include:
Lillimure is a Singer/Songwriter from Westchester, New York. Her music follows her honestly through her experiences, creating an intimate vibe with the listener. Combining hip-hop music's fast-paced lyricism, folk music's storytelling, and soul music's intimate vocals, Lillimure offers a brand new, personal sound. She hopes her music can make people laugh, cry, and feel everything in between.
Sam Levin has been called "one of the most eclectic and innovative artists in the current scene right now." His music has been described as "modern folktronica," "touching, ornate chamber pop," and "smart indie rock." At 15 years old, Sam released his first album, Frame of Mind. Recently, Sam released his third full-length album, A General Air of Regret.
After busking around the world, Robert Leslie made New York his home in 2013. This indie-folk songwriter who stands out from the pack with his soaring melodic sensibilities and dense, poetic lyrics has released four albums in the past five years.
ÊMIA is the electro-pop project of singer/songwriter and producer Anh Le. Over the past decade, she has gained prominence online through her YouTube Channel (previously known as Anh Le Music) and through her collaborations with up-and-coming artists and producers through Soundcloud. She has been featured in online publications such as Pilerats, Aviencloud, ENM, Purple Melon, PopJustice, and TrapStyle and praised for her relatable and "future pop" style of songwriting.
Sunday lineup to include:
Brooklyn's Tiff Ortiz ventures into new territory with the release of her debut solo record Paint the Day, collaborating with Grammy award-winning producer Chris Connors and featuring contributions from drummer Jake St. John (French Horn Rebellion, Deidre & the Dark, Quiet Friend), guitarist Matteo Liberatore (Innova Records), and others. Her music dives straight into the realm of DIY magic and renders a vibrant sonic landscape with a blend of indie rock, soul, and experimental pop.
Durieux is a singer/songwriter from the Highbridge section of the Bronx, NY, and describes his sound as a blend of Alternative, Funk, and R&B/Soul. A storyteller and performer, he writes his music based on experiences in life that anyone can relate to. He has performed at notable venues such as Rockwood Music Hall, Arlene's Grocery, Mercury Lounge, Pianos, Bowery Electric, Central Park, The Groove, The Bronx Museum of The Arts, and most recently, The Apollo. Durieux has two singles out. His first being "Are We?" and his most recent release "Growing Pains".
Treya Lam is a classically trained multi-instrumentalist and songwriter who has shared stages with Yo-Yo Ma and the late jazz pianist Billy Taylor, as well as her frequent collaborations with Kaki King. She seeks out nontraditional performance venues and has played at the Prospect Park Bandshell, the American Museum of Natural History, and New York Public Library. Her album Good News was performed to a sold-out crowd at Joe's Pub followed by a nationwide tour Fall 2018. She is a violist in the Little Kruta Orchestra and a member of the Resistance Revival Chorus.
All Types of Kinds is a quartet of alternative/indie singer-songwriters made up of guitarists Billy Conahan, Ray Rubio, and Rocco Stoker, with Berk O. on percussion. The band won the 2018 'Your Big Break' talent competition at the Gold Coast Arts Center because of their "polished precision, sweet harmony, musicianship, artistry, versatility, and originality in their smart lyrics."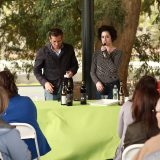 Discussions & Activities
Join NYBG experts for talks about wine and botany, and take part in hands-on craft activities.
The Botany of Wine: Beyond the Grape
1, 2, & 3 p.m.
Ross Hall
Join NYBG botanist Brian Boom to learn more about the diversity of plants—beyond the grape—that have gone into making wine from around the world and throughout history. In this talk, you'll learn about wine diversity and the habitat, soil, and climate considerations that influence what kinds fruits can be used in wine in different places in the world. 
Wine Cork Crafting
12–4 p.m.
Explore clever ways to make your own crafts from used wine corks with Materials for the Arts, NYC's premier reuse facility.
Materials for the Arts (MFTA) aims to build relationships with the New York City arts, culture, and educational communities by teaching the value of creative reuse and supplying endless donated materials for art making. The goal is to make a larger impact on the global carbon footprint through sustainability practice in creativity.
DIY Paper Flowers: Azaleas!
Create your own decorative paper Azalea flower with NYC paper florist @Bloominary. Choose your color and shape your flower stem into a bracelet to show off your spring spirit! Materials and instructions will be provided.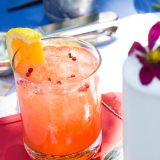 Related Adult Education Classes
Take an Adult Education wine & spirits class to learn more about aperitifs and digestifs, try your hand at botanical mixology, and more.
Spring Season sponsored by