Looking for ways to grow your support of NYBG? Our annual parties and galas are a great way to get involved, enjoy yourself, and contribute to our efforts to save the plants of the world. Sign up to receive more information on upcoming charitable events at NYBG.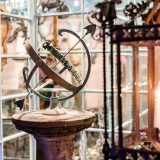 Antique Garden Furniture Fair Preview Party & Collectors' Plant Sale
Event is Cancelled
Enjoy an exclusive preview opportunity with the nation's leading garden antique dealers offering one-of-a-kind furniture and antiques of the finest quality, in addition to a curated plant and tree sale.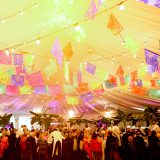 Spring Gala & Opening of KUSAMA: Cosmic Nature
Tuesday, May 12, 2020
One of the most beautiful evenings of the season, the Spring Gala is NYBG's most important fundraising event of the year. This event will showcase KUSAMA: Cosmic Nature–Yayoi Kusama's Japanese contemporary art.
For more information, please contact Caroline Balkonis at 718.817.8773 or cbalkonis@nybg.org.