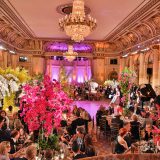 The Orchid Dinner
Wednesday, February 19, 2020
This Manhattan-based dinner showcases the most exquisite display of orchid centerpieces imaginable and proceeds support NYBG's vast orchid collection, one of the most diverse in the world.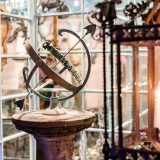 Garden Furniture & Antiques Fair
Preview Party
Thursday, April 16, 2020
Enjoy an exclusive preview opportunity with the nation's leading garden antique dealers offering on-of-a-kind furniture and antiques of the finest quality, in addition to a curated plant and tree sale.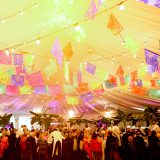 Spring Gala & Opening of KUSAMA: Cosmic Nature
Tuesday, May 12, 2020
One of the most beautiful evenings of the season, the Spring Gala is NYBG's most important fundraising event of the year. This event will showcase KUSAMA: Cosmic Nature–Yayoi Kusama's Japanese contemporary art.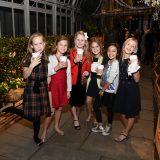 Holiday Train Show® Family Benefit
Friday, December 6, 2019
Celebrate the holiday season and experience the Holiday Train Show® like never before with the return of this exciting family event. Festivities include passed hors d'oeuvres, plenty of treats and activities for the kids, and a classic holiday dinner.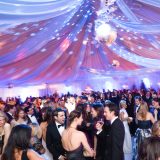 Winter Wonderland Ball
Friday, December 13, 2019
This fabulous event, celebrated in December under the winter sky, is named the "best party of the season," and has become synonymous with New York City glamour and nightlife.
For more information, please contact Caroline Balkonis at 718.817.8773 or cbalkonis@nybg.org.