Orchid Evenings
Saturdays: March 4, 11, 18, & 25; April 1 & 8
Fridays: March 31 (LGBT Night) & April 7
6:30–9:30 p.m. (entry times at 6:30, 7, & 7:30 p.m.)
Stroll through The Orchid Show: Thailand in the lush conservatory, while music, dance, and unmatched beauty create one of New York City's most unique and spectacular evening outings.
This year's exhibition features an astonishing array of blooming orchids that culminates in a jaw-dropping scene of a large arched façade in the style of a traditional Thai pavilion. Throughout the night, enjoy the sights and sounds of live DJs from a variety of musical backgrounds, and the renowned traditional dance routines of the Somapa Thai Dance Company. Round out your experience with refreshments for sale headlined by a specialty cocktail—the Dancing Lady—created for Orchid Evenings by Edible Bronx's head mixologist.
On April 1 & 8, upgrade your experience with the Young Garden Circle Lounge for skip-the-line access; free parking; a private open bar featuring beer, wine, and cocktails; complimentary light bites; and a live DJ making for an unforgettable night.
Get more information.
Non-Member $35 / Member $25 (Adults 21 and over) GET YOUR TICKETS
Advance tickets recommended. Refreshments available for purchase at a cash bar.
Media Partner:

Specialty Cocktail: Dancing Lady ($6)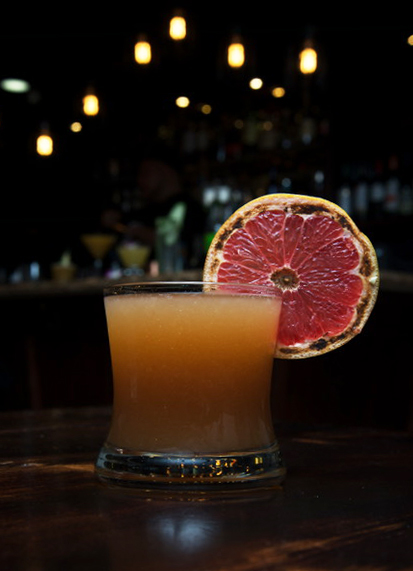 Tropical tamarind fruit is both sweet and sour, responsible for flavoring some of our favorite Asian and Central American dishes. The fruit's sticky brown pulp adds a complex sweetness and depth of flavor to the Dancing Lady—named for the colorful and elegant Oncidium orchid—pairing perfectly with the bright agave notes of tequila and the sweet, bitter flavor of end-of-season grapefruit.
2 ounces silver tequila
1 ounce tamarind purée
½ ounce triple sec
½ ounce fresh grapefruit juice
½ ounce fresh lime juice
For garnish: charred grapefruit wheel
Pour all ingredients into cocktail shaker with ice cubes and 3 lime wedges, shake well. Strain into rocks glass over fresh ice. Garnish with charred grapefruit wheel.
Mixologist Bruce "Blue" Rivera for Edible Bronx
Upgrade Your Orchid Evening Experience with the
Young Garden Circle Lounge
April 1 & 8
$100 per person | Get Tickets | Become a YGC Member
Experience Orchid Evenings like a VIP with your own private entrance to the Conservatory featuring skip-the-line access. Also enjoy an open bar featuring beer, wine, and a specialty cocktail, a live DJ, and light bites in an exclusive space in the Conservatory's stunning Aquatic House. The Young Garden Circle Lounge is brought to you by the Young Garden Circle Patrons Program, a community of art and garden enthusiasts ages 21–40. Join today and gain complimentary admission to the Young Garden Circle Lounge during all four evenings, in addition to events hosted throughout the year and special member benefits. Learn more about the Young Garden Circle.
LGBT @ NYBG
Join us for a special Orchid Evening and enjoy mingling with friends, colleagues, and family, or chatting with someone new. Start the night off with dinner at the Hudson Garden Grill; Last reservation available at 6:30 p.m.
NYBG is a member of NGLCCNY and proud to partner with them and the Loft for the LGBT @ NYBG series—an initiative that hosts events throughout the year to celebrate the LGBT community. Stay tuned for upcoming evening and family events during CHIHULY.
Program Partners: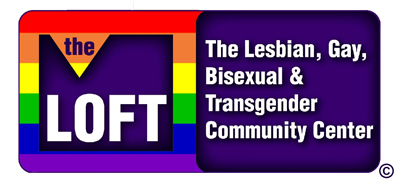 About the Performers:
The Somapa Thai Dance Company
The Somapa Thai Dance Company, based in the Washington, D.C. Metropolitan area, has been actively giving performances, presentations, classes, and workshops since 1999.
Key performers have over 30 years of performance experience, having been trained in Thailand with the most celebrated dance masters including National Artists and others from the prestigious Department of Fine Arts in Bangkok, Thailand. The group has performed extensively in the D.C. Metropolitan area and has been invited to perform in many prestigious locations in the U.S. and outside the U.S.
The Somapa Thai Dance Company's mission is to preserve and promote Thai culture and arts in the Americas. Through performances and workshops, the Company hopes to encourage understanding and appreciation of the arts between people of different countries, cultures, and ethnicities in the communities in which we are invited. somapadance.org/
About the DJs:
DJ Julio–March 11 & 18 and April 8
Born in Peru and raised in New York, DJ Julio (Julio Pezua) has become a sought-after NYC DJ known for his never-ending diverse playlists and engaging persona at the turntables. Julio is a DJ and photographer, renowned for a diverse range of artists and styles in his sets. He is continuously exploring a dialogue between traditional world and electronic music—his two strongest musical influences. vaticancity.squarespace.com
Deejaysoul–March 25
Brooklyn native Deejaysoul (Ignacio Soltero) is a multifaceted DJ primarily spinning Deep House & Tech, but with a vast knowledge in Hip Hop, R&B, Disco, Soul, and Funk from his vinyl collection… a true DJ's DJ. With roots in the Dominican Republic and Puerto Rico, Deejaysoul has over 2 decades of experience. He has managed to play all over NYC and in some of the hot spots such as Sullivan Room, Sapphire Lounge, BAMcafe, Club Revel NYC, Bar 13, Royale Bar, Kush Lounge, Le Poisson Rouge just to mention a few. deejaysoul.com
DJ Dropkat–March 4 & 31 and April 1 & 7
Jason Randall is a DJ, sound designer, audio engineer, musician, and voice actor living in Brooklyn, NY. His performance roots originated in 2005 when he formed the dance party rock Band The Communication Corporation. He can usually be found at the Brooklyn-based performance venue House of Yes, where he has been working sound since 2010.
Orchid Talks: The Secret Lives of Orchids
March 11 and 31
Rotting Meat, Jewels, and Venus' Slippers: The Orchids of Southeast Asia
Many species of Bulbophyllum perfume the air with the putrid stench of rotting meat. The leaves of Goodyera sparkle like iridescent jewels on the forest floor. The flowers of Paphiopedilum are so beautiful they earned the name Venus' Slipper. These are just a few of the myriad beautiful, unusual, and fascinating orchids to thrive across Southeast Asia, a region that has played a key role in the story of orchid evolution. This informal talk will highlight the amazing diversity of orchids that call Southeast Asia home, from the bizarre to the dazzling.
Matthew Pace, Ph.D., is the Assistant Curator of the Herbarium at The New York Botanical Garden. His research focuses on the evolutionary history of orchids, particularly Spiranthes, Platanthera, and Lepanthes. Whether it's working with citizen scientists knee-deep in a swamp, or teaching an NYBG continuing education class, engaging the public in orchid biology is a major component of his work.
Sponsoring The Orchid Show

, innovator in fragrance, makeup, and skincare, is proud to be a sponsor of The Orchid Show, and has been studying and protecting orchids in their natural environment for over 12 years through its dedicated Research Center: The Orchidarium. Through the Orchidarium's research, Guerlain has developed the Orchidée Impériale Collection. Stop by Guerlain's orchid wall during the show for a free lipstick touch-up and take a selfie on Instagram for a chance to win Guerlain products. Enjoy a signature cocktail inspired by Guerlain's Orchidée Impériale Collection as well.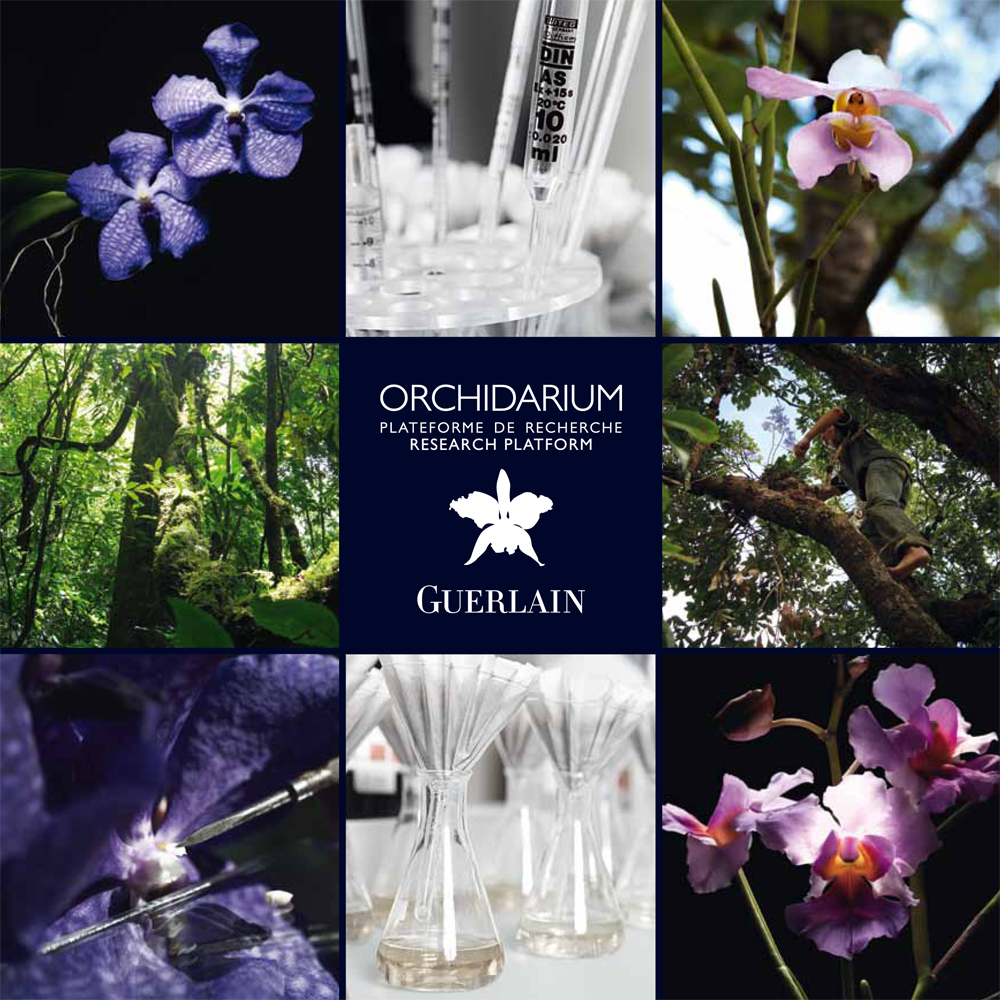 Specialty Drinks and Treats by STARR Events
Major Sponsors:
Mr. and Mrs. Charles M. Royce
Sponsors:




LuEsther T. Mertz Charitable Trust