Open through November 21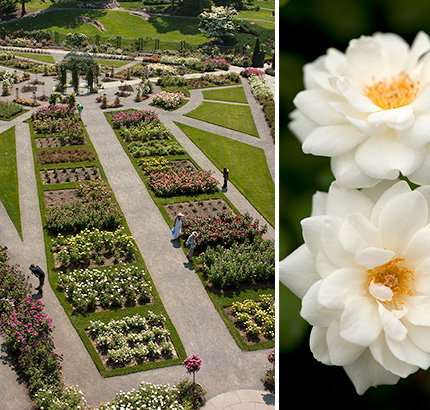 One of the undeniable highlights of any visit to The New York Botanical Garden is a walk through the Peggy Rockefeller Rose Garden. And now, due to a stretch of unbelievably beautiful weather here in New York City, the Rose Garden--which thrives in fall with a spectacular, unexpected "rose encore" full of vibrant colors and beguiling fragrance--is being re-opened for two additional weekends.
The beautiful, award-winning garden, featuring over 3,500 rose plants and more than 600 varieties, was designed in 1916 by the eminent landscape architect (and niece of Edith Wharton) Beatrix Jones Farrand. But it was only in 1988, through a generous gift from David Rockefeller in honor of his wife, Peggy, that the original design of the trailblazing Farrand was fully realized.
But the Rose Garden is far more than just a beautiful place. Under the watch of curator Peter Kukielski, it is being transformed into one of the most disease-resistant rose gardens in the world. Kukielski and his staff have spent the past two years culling high-maintenance roses from the garden, replacing them with more than 1,700 varieties chosen for their disease resistance and ease of care. In addition, the rose garden staff have been conducting an Earth-Kind Roses trial in an effort to pinpoint the roses best suited to Northeastern growing conditions.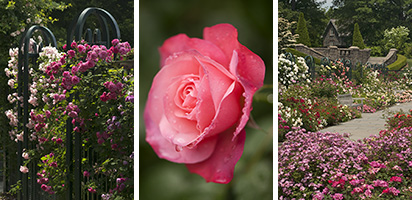 Learn more about the Peggy Rockefeller Rose Garden and Peter Kukielski's efforts and see a list and map of the roses.
Did you know there's a rose named for Julia Child? There's also 'Rembrandt,' 'Falstaff,' and 'Audubon'. Take a fall video-tour of the Rose Garden and meet other roses named for the famous.
And while it might be too late to plant, and too early to train your roses, it's always time to bone-up on the basics.
To plan your visit and learn more, click here.