For Caregivers and Children Ages 2–3
Toddlers love adventures! Come along with your little one on a guided hike to discover the best spots in the Garden. This hour-long program is designed for young children and their caregivers to explore areas of NYBG that have a scale and seasonal interest just right for little nature lovers. Each session includes songs, stories, and take-home projects.
Please note: One adult must attend with the registered child.
To reserve or inquire about the Nature Explorers, follow the links below, email childed@nybg.org, or call 718.817.8181.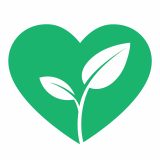 Safety Is Our Priority
We are ready and eager to welcome children back for registered programs with some new guidelines in place.
Let's work together so everyone can continue to enjoy the wonders of the natural world through hands-on exploration and discovery.
Wear a face covering: Everyone over the age of 2 is required to wear face coverings throughout the Garden grounds.
Reduced capacity: The program will have no more than 5 child participants per instructor.
Safety checks: Each morning, NYBG staff will conduct symptoms and temperature checks on all participants, chaperones, as well as program staff.
Stay home if:

your child, or the chaperone, is sick or experiencing symptoms of COVID-19;
anyone in their households has tested positive for COVID-19 in the past 10 days;
your child had close contact with a confirmed or probable COVID-19 case (i.e., within 6 feet for a total of 15 minutes or more over a period of 24 hours) in the past 10 days.

Consent form: Prior to start of each session, a caretaker will be required to complete the digital consent form ("NYBG Disclaimer and Screening Questionnaire"), which must be submitted in-person.
Social distancing guidelines: Maintain six feet between yourself and others outside of your party while parking and when moving through the Garden.
One-way traffic patterns: Look for signage to help you navigate the Garden.
Refunds: In the event of a temporary Garden closure, refunds will not be given.
Learn more about NYBG safety guidelines.
2021 Schedule
6 Wednesdays, July 7–August 11, 2021; 10–11 a.m.
$150 Non-Member | $135 Member


6 Sundays, July 11–August 15, 2021; 10–11 a.m.
$150 Non-Member | $135 Member