Enjoy the Perfect Pairing of Springtime Beauty
& Local Wines
The stunning spring beauty of NYBG sets the scene for this wine lover's weekend. Take in the unfolding display of flowering trees and other spring beauties and celebrate the eagerly anticipated bloom of over 300,000 newly planted daffodil bulbs alongside the historic display at Daffodil Hill. Enjoy a selection of palate-pleasing wines from New York and beyond, while experts on the science of making wine host talks.
Advanced ticket purchases are strongly recommended to ensure access to the wine tastings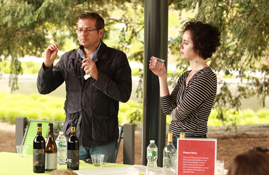 Wine Talks
Experts on the science of making wine invite you to join the conversation on the science behind wine.
Wine Tasting & Refreshments
12–5 p.m.
A souvenir wine glass is included with your purchase for a flight of palate-pleasing local wines from New York State and beyond. STARR Events provides light refreshments for purchase to help you enjoy your afternoon at the Garden.
Participating wineries:
City Winery, New York, NY
Villari Vineyards, Sewell, NJ
Brimstone Hill Vineyard & Winery, Pine Bush, NY
Hudson-Chatham Winery, Ghent, NY
Baldwin Vineyards, Pine Bush, NY
Tousey Winery, Germantown, NY
Mysto Mead, Carmel, NY
Brotherhood Winery, Washingtonville, NY
Palaia Vineyards, Highland Mills, NY
Whitecliff Vineyard, Gardiner, NY
Millbrook Vineyards & Winery, Millbrook, NY
Winemakers New York, Massapequa, NY
Warwick Valley Winery, Warwick, NY

Wineries interested in participating can submit information here.
Unwind & Unplug: Live Music by Milton
12, 1, 2, 3, & 4 p.m.
The bluegrass and folk tunes performed by Milton add vibrancy to the Native Plant Garden Wine Weekend. More than just about anything in life, he loves a tune that you can't wait to hear again, a story that takes you somewhere, and a singer that you can feel in your heart. You'll feel this sentiment while you're here.
About Milton: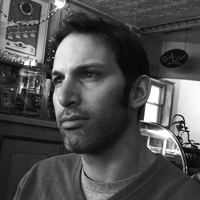 Milton admits to spending a good part of his life in the library, a good part in music venues, and a good part next to the record player. He grew up like most American suburban kids in the 1980s, watching MTV and listening to Top 40 radio. He also raided his friends' parents' record collections for all of the cool old stuff they had. The Harder They Come by Jimmy Cliff was one of the first albums that he loved and it's still one of his favorites. His songwriting heroes include Bob Dylan, Paul Simon, Hank Williams, and Bob Marley, while some of his favorite singers include Sam Cooke, Marvin Gaye, Roberta Flack, Ralph Stanley, Dolly Parton, Toots Hibbert, and The Staples.
Wine Talks
1:30, 2:30, 3:30, & 4:30 p.m.
Experts on winemaking and pairing invite you to join the conversation during presentations of their crafts.
Topics include:
America's Oldest Winery Takes a New World Turn
Saturday & Sunday; 1:30 p.m.
Join us as we visit the new vision of Brotherhood. What used to be known as a winery that made sweet and fruity wines is now a winery with a vision of quality and superb varietals. You may be familiar with our wines made with grapes from the Finger Lakes, Long Island, and Hudson, NY, but now you will also have the chance to try our craft hard apple ciders, made from local New York State apples. Learn about the new endeavors of America's Oldest Winery.
Basic Principles of Wine & Food Pairing
Saturday & Sunday; 2:30 p.m.
If you're tired or just confused by endless tables listing specific foods and specific wines to drink with them, there are some basic principles you can apply that look to underlying characteristics of both to help you find a happier, easier-to-accomplish match. We begin with the predominant taste characteristics present in all wines and lead you to the flavor elements in foods that will—or won't—complement them. And we'll outline a few food landmines that might lead you to consider beer instead.
Wine Making for Red Varieties
Saturday & Sunday; 3:30 p.m.
Learn about the process of making red wine—from harvest to press. Learn how different processing methods will affect the acidity, mellowness, and astringency of red wines, and how your senses play into your enjoyment of it.
Home Winemaking
Saturday & Sunday; 4:30 p.m.
Learn about basic methods and equipment to make your own wine at home with Peter Pagano of Winemakers New York.
Guided Tours
Guided Tours of Daffodil Hill
1:30, 2:30 & 3:30 p.m.
Meet at Native Plant Garden entrance
The New York Botanical Garden is 125 years old! To celebrate this milestone, the Garden is in the process of dramatically expanding the historic Narcissus collection at Daffodil Hill. Take a walk with an NYBG guide and learn more about this project while enjoying the promise of spring as you stroll among the spring blooms.
Reading & Booksigning:
Just Kids from the Bronx with Arlene Alda
Sunday, May 3; 3 p.m.
In Ross Hall
Join Arlene Alda accompanied by her husband Alan Alda as she shares her stories about growing up in the Bronx. Arlene Alda's Just Kids from the Bronx is a collection of vivid oral histories revealing what it was like to grow up in the place that bred the influencers in just about every field of endeavor today. The Bronx is where Michael Kay, the New York Yankees' play-by-play broadcaster, first experienced baseball; where J. Crew's CEO Millard "Mickey" Drexler found his ambition; where Neil deGrasse Tyson and Dava Sobel fell in love with science early on; and where music-making inspired hip hop's Grandmaster Melle Mel to change the world of music forever. Mrs. Alda's own Bronx memories were a jumping-off point from which to reminisce with a nun, a police officer, an urban planner, and with Al Pacino, Mary Higgins Clark, Colin Powell, Bobby Bonilla, and many other leading artists, athletes, scientists, and entrepreneurs—experiences spanning six decades of Bronx living.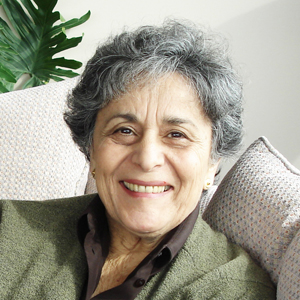 About the Author:
Arlene Alda graduated Phi Beta Kappa from Hunter College, received a Fulbright Scholarship, and realized her dream of becoming a professional clarinetist, playing in the Houston Symphony under the baton of Leopold Stokowski. She switched careers when her children were young and became an award-winning photographer and author who has written 19 books, including Just Kids from the Bronx. She and her husband, actor Alan Alda, live in New York City and Long Island.
Included with All-Garden Pass admission. To reserve your seat, please call Lisa Sifre at 718.817.8545
or email lsifre@nybg.org