About the Curator and Designers
About the Curator: Theresa Papanikolas
Theresa Papanikolas, Ph.D., is Deputy Director of Art and Programs and Curator of European and American Art at the Honolulu Museum of Art, where she oversees the museum's curatorial department, educational programs, Art School, library, installations team, Visitor Information Center, and permanent collection.
Since coming to the museum in 2008, she has led an innovative reinstallation of its holdings in European and American art and organized the exhibitions From Whistler to Warhol: Modernism on Paper (2010), Georgia O'Keeffe and Ansel Adams: The Hawaiʻi Pictures (2013), Art Deco Hawaiʻi (2014), and Abstract Expressionism: Looking East from the Far West (2017), and she has helped position the museum as the cultural hub of one of the country's most diverse metropolitan areas. From 2006 to 2008, Dr. Papanikolas was Wallis Annenberg Curatorial Fellow at the Los Angeles County Museum of Art, where she organized Doctrinal Nourishment: Art and Anarchism in the Time of James Ensor (2008) and helped plan Drawing Surrealism (2012). She has also held positions at Rice University, the Museum of Fine Arts, Houston, and Contemporary Arts Museum Houston. She has an expertise in 19th- and 20th-century art, and has published widely on Dada and Surrealism. She holds degrees in Art History from University of the Southern California (BA) and the University of Delaware (MA, Ph.D.), and has completed a Fellowship at the Center for Curatorial Leadership (2016).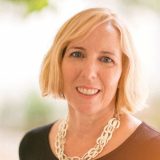 About the Designer: Francisca Coelho
Francisca Coelho is the former Vice President for Glasshouses and Exhibitions at The New York Botanical Garden. While at NYBG, she designed and installed the major flower exhibitions in the Conservatory with a creative, hardworking team of managers and gardeners who also produced the plants for display and maintained the invaluable collections of tropical, sub-tropical and desert plants.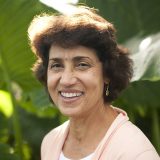 About the Designer: Scott Pask
Scott Pask is an award-winning scenic designer who received a Bachelor of Architecture degree from the University of Arizona and a Master of Fine Arts degree from the Yale School of Drama. He designed NYBG's Frida Kahlo: Art, Garden, Life in 2015, Monet's Garden in 2012, and The Orchid Show: On Broadway in 2011.
His Broadway credits include The Pillowman, for which he won his first Tony Award for Scenic Design, followed by The Coast of Utopia and The Book of Mormon; the hit revivals of Promises, Promises and Hair; as well as Speed the Plow, Nine, Sweet Charity, Little Shop of Horrors, and La Cage Aux Folles, among many others.