Celebrate Hawai'i Weekend: Music
August 18 & 19, 2018
10 a.m. – 6 p.m.
A celebration of Hawaiian music and song.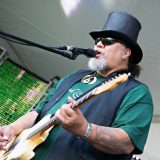 Afternoon Jam
Conservatory Lawn
Sunday, August 19; 1–3 p.m.
Join Willie K, Led Kapaana, Kamakakehau Fernandez and Kapono Na'ili'ili and more in a relaxed afternoon of impromptu music.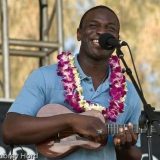 Special Evening Performance at Aloha Nights
Saturday, August 18
7–9:30 p.m.
Extend your visit with Aloha Nights on August 18 with an evening performance by Kamakakehau Fernandez, Kapono Na'ili'ili, Led Kapaana, and Willie K. (Special Ticket Required for Aloha Nights)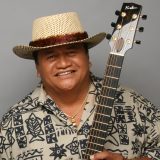 About the Performers
Kick back and enjoy live performances from renowned Hawaiian singers, slack key guitarists, and more.
Led Kapaana: Kaapana's mastery of stringed instruments, particularly slack key guitar and his extraordinary baritone and leo kiʻekiʻe (falsetto) voices, have made him a musical legend. He has been thrilling audiences for more than 40 years.
Kamaka Fernandez: If anyone could be described as having "Hawaiian heart and soul," it is Ryan Kamakakehau Fernandez. As he studied—and lived—Hawaiian culture and language, he became enamored with the ukulele and the art of leo kiʻekiʻe (falsetto) singing. He was the 2003 winner of falsetto legend Richard Hoʻopiʻiʻs Falsetto contest, and from that point on, Kamaka continued to astonish audiences with the range of his voice and the strum of his ʻukulele.
Willie K: The Hawaiian phenomenon Willie K is undoubtedly the only artist in the world who can go into an Irish pub in the middle of Maui and play anything from indigenous acoustic Hawaiian music to opera and leave everyone within earshot slack-jawed in astonishment.
Izik Moreno: Moreno is a firm believer that no song should be performed the same way twice. With his inspired vocal expression and soulful nuance, he lets the interplay between his emotions and the surrounding ambiance drive the sound of his music and performance in any given moment, viewing it as a constant process of creation between his voice and the energy of the space he is in.