Off in the Faraway Somewhere:
Georgia O'Keeffe's Letters from Hawai'i
In the Britton Rotunda, see an original short film narrated by Academy Award-nominee and NYBG Trustee Sigourney Weaver featuring excerpts from O'Keeffe's personal letters to her husband, famed photographer Alfred Stieglitz, written during her journey to and around the Hawaiian Islands.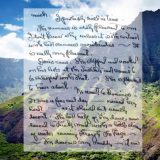 Flora Hawaiiensis: Plants of Hawai'i
This exhibit in the Britton Gallery traces the history of Hawai'i's flora, from unusual native plants, to those valued by the ancient Hawaiians, to the ornamental and agricultural plants O'Keeffe painted. Displays showcase archival photos, illustrations, and letters from the LuEsther T. Mertz Library and specimens from the William and Lynda Steere Herbarium.
The exhibit also highlights the work of current and former NYBG botanists in the Pacific Islands, including Collaborators in Hawaiian Botany, Drs. Otto and Isa Degener, who explored and documented the flora of Hawai'i in their magnum opus, Flora Hawaiiensis (1932–80), and worked to conserve its ecology.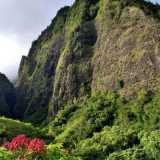 Georgia O'Keeffe's Hawaiian Voyage
In the Ross Gallery, enjoy a display highlighting the artist's journey from her departure at New York's Grand Central Terminal through her nine- week island-hopping explorations of exotic flora and lush landscapes.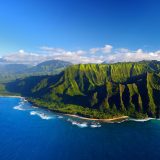 Contemporary Hawaiian Art by Mark Chai
Outdoor installations by contemporary Hawaiian-Chinese sculptor Mark Chai, inspired by the forms of the plants that O'Keeffe encountered while visiting Hawai'i, are on view in the Leon Levy Visitor Center and along Garden Way and illuminated for evening events.
Photo by: Mark Arbeit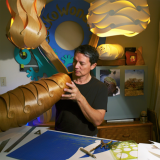 Poetry Tour
Organized in partnership with the Poetry Society of America, this tour explores the relationship between nature and people in the Hawaiian Islands and highlights the work of contemporary poets in Hawai'i, including former U.S. Poet Laureate W.S. Merwin.