Hands-On Gardening Activities in the Edible Academy
Children are invited to roll up their sleeves and help tend the gardens. Dig in the soil, sow seeds, water the seedlings, and harvest ripe produce. Each season offers new themes to investigate through hands-on activities and take-home projects.
Summer Art, Sustainability, and Culinary Camps
Children's Gardening Program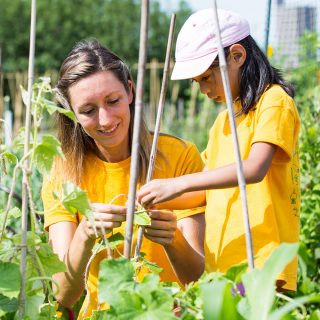 Summer session begins July 7, 2020
Offered in the spring, summer, fall, and winter kids ages 3–12 plant, tend, and harvest vegetables, and are taught lessons on gardening topics from beans to worms.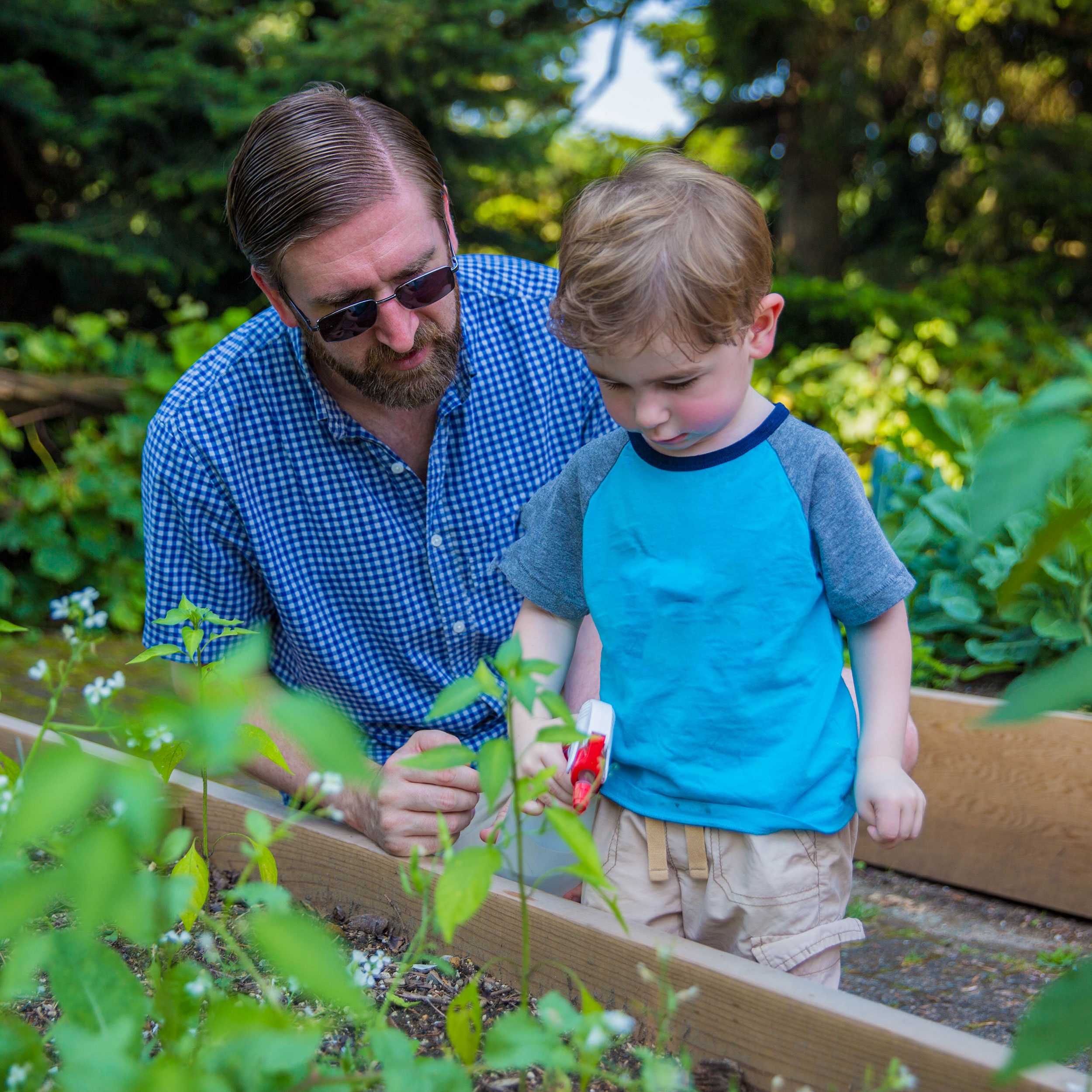 Sprouts offers a hands-on introduction to the fun of planting and harvesting. Accompanied by a parent or guardian, children ages 3–5 experience nature up close as they explore the garden, dig for worms, and make crafts. Please note: One adult must attend; no infants, toddlers, or older siblings. Programs run rain or shine.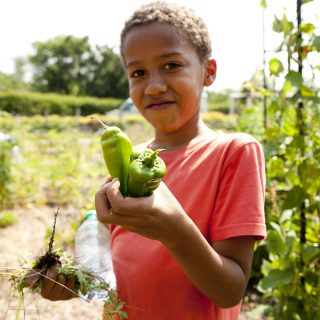 In Crafters, kids ages 6–12 plant a garden with tasty vegetables, fresh herbs, and beautiful flowers, and then take home organic produce harvested from their very own garden plot! Seasonal themes and activities enhance the experience. Programs run rain or shine.
Spring Break Camp
The Edible Academy is the place to be for kids on Spring Break! Our day camps offer playful and educational opportunities for children Grades K–5.
Camps will run concurrent sessions by age groups. Using separate spaces and instructors, groups will have the weekly topic tailored specifically for their age and learning level.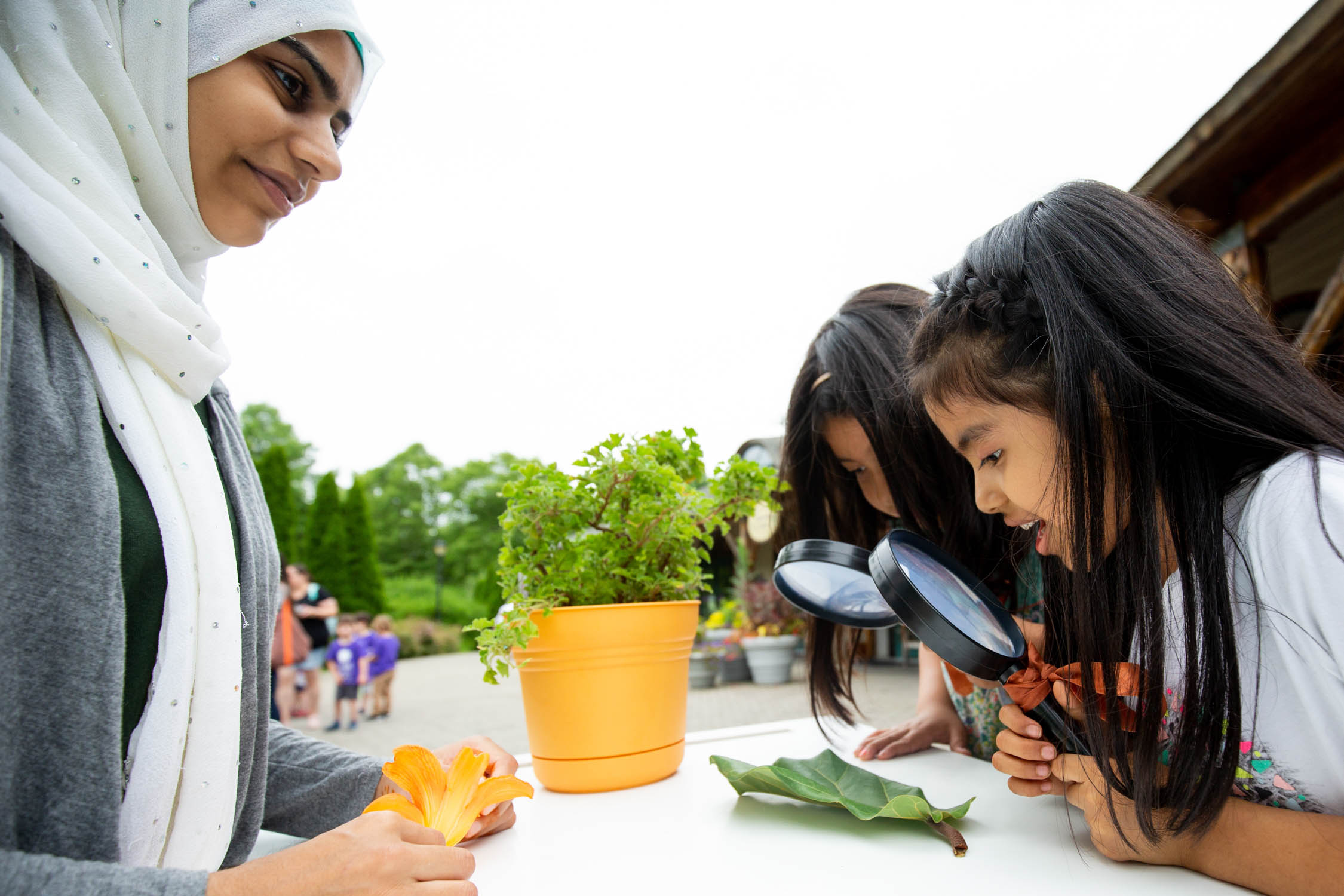 April 13–17, 2020 | Cancelled
9 a.m.–4 p.m.*
Weekly: $300 Non-Member | $275 Member
*Early drop-off (8 a.m.), late pick-up (5 p.m.), and extended pick-up (until 6 p.m.) available. Pre-registration is required.
Fee: $15 per morning or afternoon, and $30 for extended pick-up.
Late fees apply if children are picked up after their designated checkout time.
April 13–17, 2020 | Cancelled
Dig in to the spring season! Using the Edible Academy's greenhouse and gardens, campers will investigate plant growth, learn all about vegetables, and engage in hands-on, garden-focused art, science, and craft activities.