Wild Medicine in the Tropics
Saturday, January 20, 2018 – Sunday, February 25, 2018
10 a.m. – 6 p.m.
Explore the Enid A. Haupt Conservatory's A World of Plants to discover plants used for health and wellness.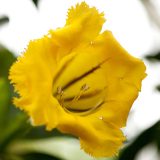 Spotlight on Cuba
The largest island nation in the Caribbean, Cuba comprises more than 4,000 islands and an extraordinary variety of plant species. Plant-based medicine, long used by the indigenous and immigrant populations of Cuba, remains in common practice today.
The NYBG Caribbean Consortium
NYBG's history of research and conservation efforts in Cuba date back to 1903. The NYBG Caribbean Consortium, a collaboration with JetBlue launched in 2018 with a "Spotlight on Cuba," will develop best practices and make recommendations on sustainable development that will help ensure that threatened natural habitats in Cuba and throughout the Caribbean are protected. Visit nybg.org/caribbean for more information and to take action today.
Spotlight on Cuba presented by JetBlue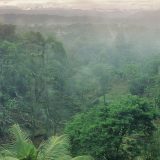 Medicinal Plants: Can Utilization and Conservation Coexist?
Many cultures rely on plants for their medicinal value, but great demand at times leads to degradation of these valuable resources. This NYBG Press book by Sheldon, Balick, and Laird examines plant species valued in traditional and contemporary medicine and the ramifications of their over-harvesting.