16th Annual Winter Lecture Series:
Chelsea Gold
Held annually since 1912, the Royal Horticulture Society Chelsea Flower Show is the world's most famous, attracting distinguished garden designers and more than 150,000 visitors from around the world. Gold Medals are awarded to designers who meet the highest standards of originality, beauty, and design endeavor, as well as the quality, range, and relevance of plants on display. Join us this year for an international trio of renowned garden designers who are setting trends on both sides of the Atlantic, and took Chelsea Gold in recent years.
Three Thursdays: Jan. 28, Feb. 25, and March 24; 10–11:30 a.m.

Ross Hall
The New York Botanical Garden
CEUs available: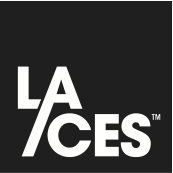 Modern Gardens: The Essence of Nature


Ulf Nordfjell

Acclaimed botanist and landscape architect Ulf Nordfjell has won worldwide acclaim and created new interest in Swedish garden design, combining clean lines, native materials, and sustainable plantings. Nordfjell's deep commitment to ecology and the environment is apparent in his award-winning work. Among other accolades, he received a Gold Medal at the Chelsea Flower Show for his 2007 garden, "A Tribute to Linnaeus," a second Gold and also Best Show Garden for his Daily Telegraph Garden in 2009, and a third gold in 2013 for his Laurent-Perrier Garden.
Gardening in the Round


Sarah Price

One of Britain's most distinctive garden designers, Sarah Price achieved worldwide recognition for her work as co-designer of the 2012 Gardens at London's Olympic Park. Price's training in fine art and her love of natural environments are reflected in her gardens, which have a "painterly" quality. She describes her work as "gardening in the round"—inviting active engagement and exploration. Airy and ethereal in planting, and with a quietly impressive impact, Price's Daily Telegraph Garden received a Gold Medal in the 2012 Chelsea Flower Show.
The Art of Making Gardens


Luciano Giubbilei

Luciano Giubbilei's award-winning designs are widely known for their understated elegance, defined by light and influenced by classical Italian proportion and balance. He shows how spacing, rhythm, and the repetition of single elements create multilayered environments where culture and nature combine. His many industry honors include Gold Medals at the Chelsea Flower Show in 2009, 2011, and 2014—when his Laurent-Perrier Garden also garnered the event's most prestigious accolade, Best Show Garden.
Presented by Adult Education and the School of Professional Horticulture
Funded in part by the Barbara Cushing Paley Fund