Fellows, Scholars, & Interns 2021
Kathleen Cruz Gutierrez, Ph.D.
Kathleen "Kat" Cruz Gutierrez received her Ph.D. in Southeast Asian Studies with a Designated Emphasis in Science and Technology Studies from the University of California, Berkeley. Her dissertation, "The Region of Imperial Strategy: Regino García, Sebastián Vidal, Mary Clemens and the International Consolidation of Botany, 1858–1936," was shortlisted for Best Dissertation in the Humanities by the International Convention of Asia Scholars in 2021.
A historian of Philippine botany, Kat also writes and conducts research on the plant humanities, Philippine weaving and dyeing, and Southeast Asian environmental history. She is an assistant professor in the Department of History at the University of California, Santa Cruz, where she collaborates with the Center for Southeast Asian Center Coastal Interactions and is the co-PI for Watsonville is in the Heart, an oral history and digital archive initiative to preserve stories of the first Filipino migrant farmers who arrived at California's Pajaro Valley in the early 20th century.
Project
During her time at the LuEsther T. Mertz Library, Kat will be developing her book manuscript, Sovereign Vernaculars: Philippine Plant Knowledge at the Dawn of New Imperial Botany, that examines virtues of colonial botany as they were upbraided, challenged, or synergized by elements of the Philippine plant vernacular—linguistically or otherwise expressed—at the turn of the 19th and 20th centuries. She will be working with the Library's extensive late Spanish and U.S. colonial material on the Philippines contained in the Elmer Drew Merrill Records, Mary Strong Clemens Papers, and Rare Book and Folio Room. Since her manuscript also relies on local non-textual sources, she will tap into the William and Lynda Steere Herbarium's Philippine collection, which houses specimens first gathered by Filipino botanical collectors, whose less-archived stories she hopes to uplift.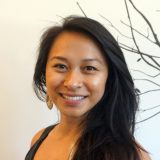 Jackson Perry, Ph.D.
Jackson Perry received his Ph.D. in History from Georgetown University. His dissertation, "The Gospel of the Gum: Eucalyptus Enthusiasm and the Modern Mediterranean, ca. 1848–1900," examines the introduction of the eucalyptus tree to Mediterranean landscapes in the 19th century, assembling insights from sources in six languages, including Arabic and Italian.
Encompassing far-flung geographies from Australia and the Mediterranean to California, his project shows how and why the second-most planted tree genus in the world today first became popular for its alleged ability to prevent or cure malaria.
Project
During his time at NYBG, Jackson will study the collection of monographs and scientific periodicals from the 19th century held in the LuEsther T. Mertz Library and Archives. He will also use the Library's digitized seed catalogs to track change over time in Mediterranean and American eucalyptus seed markets. He will be working on a book manuscript based on his research, and he will complete a journal article about the relationship between eucalyptography and labor migration in the malarial lowlands of 19th-century Algeria and Italy.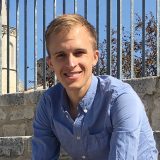 Andrew W. Mellon Visiting Scholar
Carolyn Finney, Ph.D.
Storyteller, author, and cultural geographer, Dr. Carolyn Finney is deeply interested in issues of identity, difference, creativity, and resilience.
Working at the intersection of art, education, and lived experience, she is currently an artist-in-residence at Middlebury College, consults for a number of non-profits and government agencies, and served for eight years on the U.S. National Park System Advisory Board, helping the National Park Service build relationships with diverse communities. Her first book, Black Faces, White Spaces: Reimagining the Relationship of African Americans to the Great Outdoors, was published in 2014.
Project
Following on her September 2020 NYBG webinar, Black Faces, White Spaces: Christian Cooper, John Muir & Re(claiming) a Green World, Dr. Finney has been collecting research material for her new one-woman show (and a creative non-fiction book) that she will workshop at NYBG this summer. Entitled The N Word: Nature Revisited (an imagined conversation with John Muir), she is examining what it means to be Black and Green. While the murder of George Floyd on May 25, 2020, struck at the heart of America's unreconciled past concerning systemic racism, the experience had by Christian Cooper on the same day while birding in Central Park ignited conversation within the environmental sector. In this moment of racial reckoning, Dr. Finney comes home to name and claim her family's story of love, labor, and erasure on the land in New York. Weaving stories of our collective past with the personal in this work-in-progress, she calls out the "father of conservation" in order to call us all into a new relationship with nature and each other.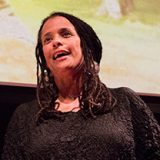 Andrew W. Mellon Summer Research Fellow
Makalé Faber Cullen
Makalé Faber Cullen is a cultural anthropologist and curator specializing in the interfaces between cultures and ecologies.
Over the past 20 years she has researched, documented, and presented the plant stewards of meaningful places throughout North America for legacy institutions, including the Smithsonian, Library of Congress, and Slow Food. Her fieldwork and curated projects, in collaboration with several organizations, have contributed to a more inclusive mapping of North American agricultural biodiversity, resulting in the restoration of multiple food landscapes and economies. Makalé holds degrees in Cultural Anthropology from the University of Virginia (M.A.) and George Mason University (B.A.), as well as a Certificate in Horticulture from The New York Botanical Garden. She is a contributing author to four books and multiple articles on landscapes and material culture. She has served on the Board of Directors of the Southern Foodways Alliance and as a multiyear panelist for the National Endowment for the Arts, New York State and New Jersey Council on the Arts, and on the Advisory Board for the Association of Rural Heritage and Sustainability in Ndjilasseme, Senegal and PhoScope, a think tank on light.
Project
In collaboration with the Caribbean Program of NYBG's Institute of Economic Botany and the Humanities Institute, Makalé Faber Cullen is participating in an innovative ethnobotany study of Jamaican root tonics, a widely popular beverage across Jamaica and among the Jamaican Diaspora in the United States, Canada, and the United Kingdom.
Makalé is interviewing Jamaican New Yorkers to learn more about root tonics' culture, history, and botanical composition and to better understand the effects of living outside the Caribbean island on the knowledge and use of these fermented beverages. Artisanally prepared with roots, bark, and other plant parts of several species growing in the Caribbean, they are used to strengthen the body, increase stamina, cleanse the blood, and improve libido.
Despite their popularity and importance as biocultural heritage, root tonics remain vastly understudied from an ethnobotanical perspective. The New York City component of this study will compare results with previous research conducted in Jamaica that involved interviews of nearly 100 Jamaicans across five parishes of the island (Vandebroek et al., 2021). Further insights into the role of root tonics in the lives of Jamaican New Yorkers will help to raise broader awareness and celebrate the deep socio-cultural histories associated with these botanical beverages.