17th Annual Winter Lecture Series:
Great Gardens and Their Legacies
Chanticleer… Hermannshof… Great Dixter. Three beloved and influential gardens—each founded on a singular vision, each with an evolving legacy. Join us for this year's fascinating series, as three innovative gardeners share the challenges of maintaining—and expanding—these iconic spaces. Plantsmen as well as stewards, they must protect past, present, and future… balancing art, nature, technology, and the expectations of an ever-growing public.
Three Thursdays, January 26, February 23, March 30; 10–11:30 a.m.

Ross Hall
The New York Botanical Garden
After each lecture, the LuEsther T. Mertz Library opens its Rare Book Room and provides participants with a unique opportunity to enjoy a sweeping overview of four centuries of the world's greatest garden print works that have inspired estate owners and gardeners alike in designing, decorating, and planting gardens.
CEUs available: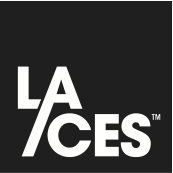 The Art of Gardening at Chanticleer


R. William Thomas

"A three-dimensional work of ever-changing art" and "planted to perfection" … Chanticleer has been called America's most romantic, imaginative, and exciting public garden. Left to be a public garden in 1990 by Adolph Rosengarten, Jr., who first called it a "pleasure garden," Chanticleer has evolved into a learning garden as well—a source of inspiration to home gardeners. The beautiful grounds encompass 15 distinct garden "rooms," with creative, Impressionist plantings seamlessly woven into rolling lawns, curving pathways, gentle hills, and magnificent woodlands. Director and Head Gardener Bill Thomas continues to expand on the bold, innovative legacy of Chanticleer—one where gardeners have artistic freedom to choose plants, to integrate sculpture, to design and experiment—which has made this garden so special and so cherished.
The New Perennial Movement at Hermannshof Gardens


Cassian Schmidt

Over the past 30 years, Hermannshof, the acclaimed public garden nestled in the hills north of Heidelberg, has broken new ground and set trends with its innovative blend of ecology, artistry, and imagination. Hermannshof's dynamic mix of unique perennials and naturalistic grasses arranged by habitat and origin—woods, prairie, steppe, pond edge, dry meadow—creates an all-season kaleidoscope that is inspired by nature, without replicating it. Director Cassian Schmidt has kept Hermannshof at the forefront of planting design, building on a legacy that includes the pioneering concepts of the celebrated Richard Hansen, while expanding the garden's artistic and ecological expression in simple, low-maintenance ways. His signature methods allow for experimental planting combinations with applications for private and public gardens.
Gardening at Great Dixter


Aaron Bertelsen

Great Dixter—a Tudor house with its innovative and provocative Arts and Crafts garden—was the family home of legendary gardener and writer Christopher Lloyd. His creativity and enthusiasm brought it to splendor in the mid-20th century, making it a destination for horticultural pilgrims from around the world. While Dixter is famous for its clever succession plantings, effusive herbaceous long border, and naturalized meadow areas, the kitchen garden is also an integral part of the plan. Lloyd was passionate about fruits and vegetables and Aaron Bertelsen has taken on that legacy as gardener-cook, creatively managing the vegetable garden and kitchen. This spring, his garden-to-table recipes will be published in The Great Dixter Cookbook.
Presented by Adult Education and the School of Professional Horticulture
Funded in part by the Barbara Cushing Paley Fund