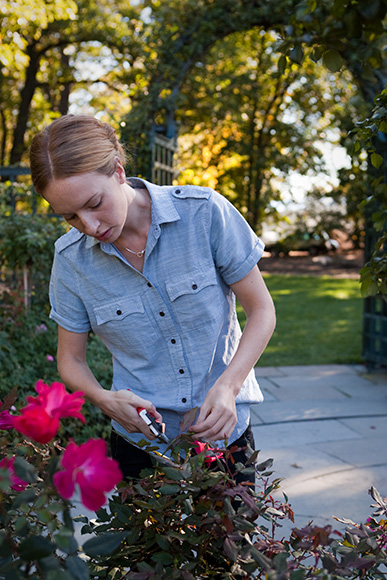 Program Overview
Classes, horticultural rotations, plant walks, field trips, group projects, lectures, and an internship expose students to a wide range of concepts, practices, and philosophies. The nationally accredited, Title IV participatory school is designed to equip students with skills needed to become the world's leading horticulturists.
Designed by horticulturists and botanists, the academic courses introduce and explore the multi-faceted field of horticulture. Students receive training in plant morphology and horticultural techniques. They will expand their knowledge of all types of plants and how to identify and manage diseases, pests, and weeds. Communications and Business Management classes help students prepare for their career, while landscape design classes look at both theory and practice.
Students will use the historical landscape of The New York Botanical Garden, founded in 1891, as the location for their area rotations. Hands-on experience will be gained in the Home Gardening Center, Everett Children's Adventure Garden, Family Garden, Peggy Rockefeller Rose Garden, Rock Garden, Nolen Greenhouses for Living Collections, landmark Enid A. Haupt Conservatory, and throughout the rest of the Garden's 250-acres.
Learning isn't limited to the classroom at the School of Professional Horticulture. In the Student Garden, first-year students put into practice what they learn inside. Plant walks help students identify plants, while Field Trips are held monthly throughout the first year. Second-year students are required to undertake a six-month internship, and all students attend the Annual Winter Lecture Series.